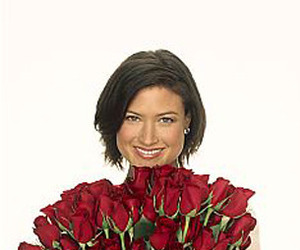 Next Monday will mark the beginning of a brand-new season of The Bachelorette (starring "Rap Superstar" Desiree Hartsock). The beginning of a new season of the show always makes us wonder whatever happened to some of the other people that have appeared on 'The Bachelorete' or The Bachelor. (Want to see what some of them are up to? Click here.)
Meredith Phillips, the woman who starred on 'The Bachelorette' in 2004 recently revealed to People magazine that she has been battling a nasty case of alcoholism.
"For years I'd wake up every day feeling like I was hit by a truck," Meredith told People in an exclusive interview in this week's issue."I realized I was going to kill myself."
Meredith also told the magazine that at her worst she was chugging down more than 20 bottle of wine every week and would black out on the regular.
During her time as 'The Bachelorette,' Meredith seemed very mature and put together, but she says that it was all a facade.
"I was drunk every night," she told People. "But I knew my tolerance levels. Alcoholics are good at that. I figured out how much I could drink and function."
You'd think that her being drunk would have made her season a bit more interesting. From what The Ashley can remember, it was a total snoozefest!
Luckily, Meredith decided to face her addiction head-on and sought help at 60-day inpatient rehab clinic and is now six months sober. According to the article, she is currently married to her high school sweetheart, Michael, and is trying to get their marriage back on track.
Kudos to Meredith for getting sober and for having the courage to come forward with her addiction!
(Photo: ABC)