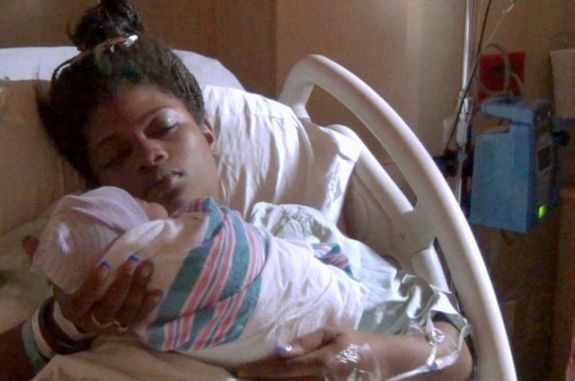 Howdy Internet friends!
The Ashley was recently invited to recap an episode of I'm Having Their Baby for the Oxygen Network's website! For some reason, The Ashley hadn't heard of this show (how the heck did she miss a pregnancy-related reality show?!) It's in its second season over on the Oxygen Network.
Let me just say: I freaking love this show. It's basically a 16 and Pregnant with adults. (No one paid me to say that, by the way. I really do love it!)
On this episode we meet Nadia, a girl who's unexpected pregnancy has derailed her dream of becoming a tattoo model, and Corinthia, whose baby-daddy Delonte has made four kids, but $0 since they've been together. (To be fair, he is working on his "rap career.")
To read The Ashley's recap click the link below!
http://im-having-their-baby.oxygen.com/blogs/recap-episode-3-ashley-reality-roundup