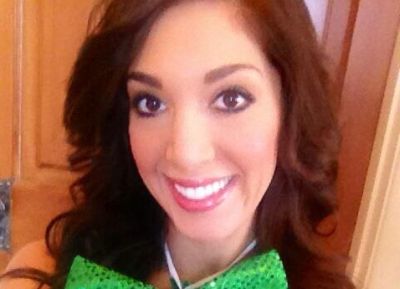 She's done p0rn, had a fake pregnancy scare, gotten arrested…there isn't much left for Teen Mom star Farrah Abraham to do except…go to rehab! [Insert applause here!]
Farrah checked into a rehab facility last night. The Ashley got a ton of exclusive details, including what Farrah's sister, Ashley Danielson thinks about the whole thing. (Farrah famously blamed Ashley for her March DWI arrest and the sisters no longer speak. Ashley actually found out from The Ashley that Farrah was in rehab!)
According to a document posted this morning, Farrah's drug and alcohol counselor had some nasty things to stay about the "Backdoor Teen Mom." Even though her alcohol dependency level was rated as "low," she was still sent to rehab. (That will teach her to be tarty to people in positions of authority!)
This counselor's decision to send her to rehab was likely the reason behind Farrah's recent anti-government video rant. (Click here to see it!)
Farrah's father, Michael, is angry that people are writing stories about his daughter going to rehab. (Um…she sold the story to Radar Online herself…) He posted a rant on his Facebook page:
For the judgmental people you have your right to your opinions but keep them to facts not "stories" or BS you make up. As to education Farrah is still working on her degrees, as to be a providing parent – she does provide love and pays her and her daughters living. She is also busy with other business ..
The Ashley spoke to Ashley, and even Michael Lohan (as you do) about Farrah's rehab stay, and has all the details of what the place she's going to is like.
To read The Ashley's story, click the link below!
http://www.today.com/entertainment/teen-mom-star-enters-luxury-rehab-center-michael-lohans-recommendation-6C10504738
(Photo: Twitter)