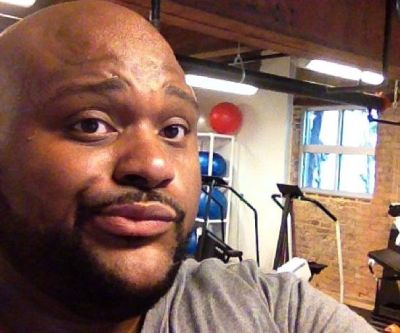 The cat's finally out of the bag! American Idol Season 2 champ Ruben Studdard will be appearing on the upcoming season of The Biggest Loser, reports TODAY.com.
The Ashley has been holding in this secret since Friday when she had the opportunity to interview Ruben at the Biggest Loser Ranch. The Ashley can't reveal much about her trip to the Ranch or the new contestants, but will say this season seems like it will be the best one in years! (Her interviews will be posted on TODAY.com when it gets closer to the October premiere date!)
Ruben has not posted on any of his social media sites for awhile–Twitter, Instagram, etc.– because he is currently at the Ranch and doesn't have access to a cell phone, computer, etc. (All of the contestants are cut off from the 'real world' while at the Ranch so that they can focus on losing weight.)
This is not the first time Ruben has attempted to lose weight since he won 'American Idol' back in 2003. In 2006, he lost 70 pounds at the Duke Diet and Fitness Center and even switched to a vegetarian diet (Yay!) There's no word if he's still on Team Meatless these days, however.
Here's a photo from that time period. (It's the smallest I've ever seen Ruben!) If he goes all the way to the end on 'Biggest Loser' this is what he might end up looking like– or even thinner!
Good luck to Ruben and all of the new contestants!
(Photo: Instagram)