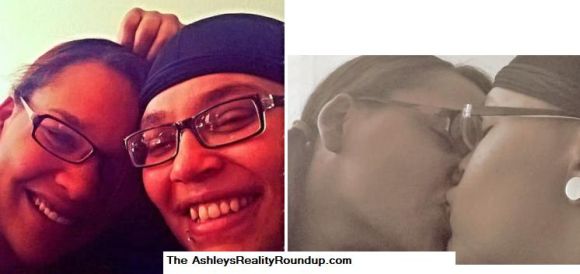 Well, this certainly "came out" of left field! (See what I did there?)
As The Ashley previously reported, 16 and Pregnant Season 1 star Ebony Rendon-Jackson is in the middle of a divorce from her husband Josh. We met the couple back in 2009 during the first season of the show and, even though they went through their share of hard times, appeared to have come out of it stronger than ever. Ebony, who The Ashley interviewed extensively for her book Teen Mom Confidential: Secrets and Scandals From MTV's Most Controversial Shows, seemed determined to make her and Josh's relationship work.
However, The Ashley can exclusively report that Ebony is, indeed, continuing with divorce proceedings and that she has already moved on to a new relationship….with a woman!
Ebony is now dating a woman named Judith, a girl she's been friends with for a long time. They started dating at the end of July. Unbeknownst to us, Ebony has always felt that she was bisexual.
Despite the fact that Josh is devastated at the loss of his family, they are trying to maintain a good relationship for their daughters. He's currently not dating anyone.
Are you surprised!?
If you'd like to read The Ashley's interview with Ebony (which includes the real story of what happened during her and Josh's infamous 2011 arrest) pick up a copy of Teen Mom Confidential here.
UPDATE: The Ashley's bloggy pal, Starcasm, spoke with Ebony about her new relationship! To read that interview, click here.