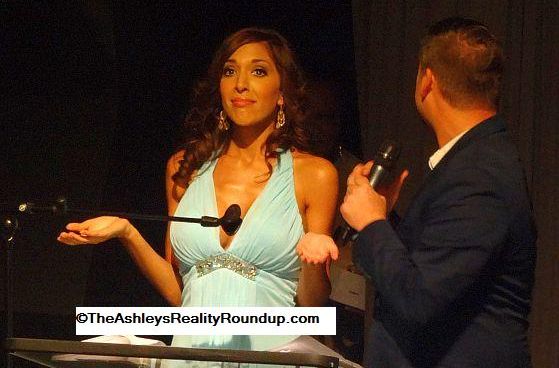 Last weekend, The Ashley high-tailed it up to Hollywood after she heard that Teen Mom-turned-backdoor-p0rn-star and overall douche-nozzle Farrah Abraham was hosting her very first awards show. Farrah hosted the very…um, interesting EOTM Awards on Sunday and basically acted like an idiot the entire time, as per usual.
Naturally, The Ashley had to get Farrah's hosting, um, skills on video so that she could share them with all of her readers.
Farrah kicked things off by messing up the name of the awards show in her opening monolouge. As you do. (Her screw-up happens around the 1:00 mark. The rest is just painful to watch.)

Farrah also won an award at the ceremony (and basically presented it to herself) for her trainwreck of a book My Teenage Dream Ended. Fellow Teen Mom star Maci Bookout was also nominated for an award, Outstanding Reality Star, but lost out to Real Housewives star Camille Grammer. I'm sure she was heartbroken.
Check out this clip of Farrah accepting her award from one of the only true stars that attended the ceremony: Marla Gibbs of "The Jeffersons." Watch as Farrah speaks to this legendary actress as if she were a child.
The painstakingly long show was riddiled with "technical difficulties." At times, there was no one on stage and no one speaking, so naturally Farrah used those blank moments to talk about her favorite topic: herself.
Here, she talks about how successful she is (and, yes, that is The Ashley snickering in the video). She even shouts out to the negative blogs (Holla!) but says that being a mom keeps her grounded.
To watch Farrah brag about her p0rn money, and talk about how successful she is, click here.