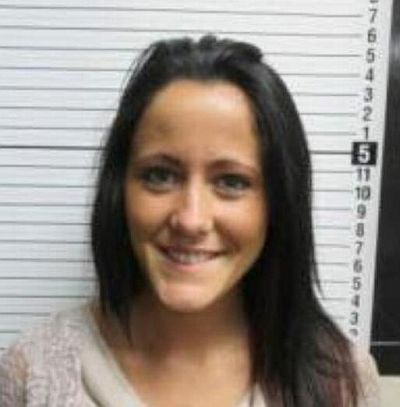 Teen Mom 2 star Jenelle Evans made a visit to her home-away-from-home, the Brunswick County Courthouse, this morning to face just some of the many charges against her.
Unfortunately for Jenelle, she decided to get "High! High!" (as Babs would say) before her court date, causing her to fail an impromptu drug test given to her during the hearing.
After testing dirty, the judge threw the book at Jenelle, sentencing her to a few days in the slammer. The good news is thatJenelle's drug charges stemming from the April 23 arrest (including the assault charges for smacking down husband Courtland Rogers, and possession of Percocets) were dropped. UPDATED: Dustin also tells The Ashley that Jenelle's heroin possession/intent to sell charges were also dropped. (The Ashley apologizes for the confusion, she misunderstood and had to go back and clarify it a bit.)
The Ashley went straight to Jenelle's Hottie McCuterson lawyer, Dustin Sullivan, to find out more details.
"Yes its true. Jenelle plead to possession of drug paraphernalia," Dustin told The Ashley. "All other charges were dismissed. She was given 18 months unsupervised probation. However, the judge drug tested her and she tested positive for marijuana. Judge gave her 48 hours in jail for testing positive. She will be released Wednesday morning at 9:30."
Jenelle has claimed to be drug-free for a while now, and it seems that dating new boo Nathan Griffith (who attended the court festivities with her) has had a positive influence on her. However, she has been hanging out with old BFF Tori Rhyne, who, as we all know enjoys the wacky tobaccy from time to time.
The Ashley was able to obtain the latest mugshot in the Jenelle Evans collection. In The Ashley's opinion, it's the finest looking one she's taken to date. To see a nice gallery of Jenelle's previous mugshots, click here.