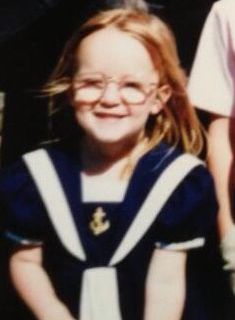 Do you recognize this adorable little tot? Back in the 1990s, she was sporting a fashionable nautical dress and some adorable oversized glasses. These days, of course, she's much more of a fashion plate, but she's still rocking her red hair.
We've watched this tot grow up on our television screens, as she was the star of two reality TV shows, as well as her very own TV special. She has an astonishing social media following (over 1.2 million Twitter followers!) and is a fan favorite.
Can you guess who this little girl grew up to be?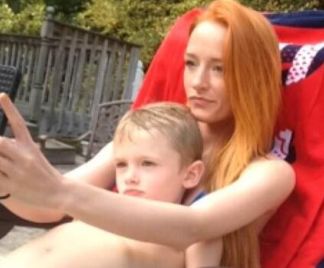 It's Maci Bookout from MTV's Teen Mom! Maci is still rocking her red hair but now sports a body full of tattoos and slightly hipper clothes. (To be fair, The Ashley would probably wear Baby Maci's sailor-themed dress right now though!)
Today she is the mom of four-year-old  Bentley and recently was given her own MTV special Being Maci. While she's hinted that we may see her on television again someday, she seems content to stay out of the reality TV limelight for a while.
(Photos: Twitter)