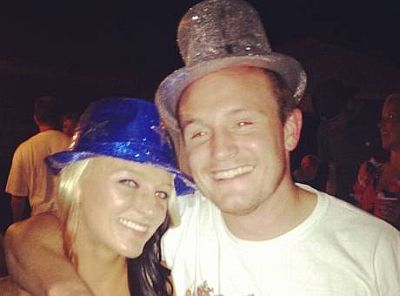 Teen Mom fan favorite Maci Bookout alarmed her over 1.2 million Twitter followers when she posted yesterday morning that her family was in need of prayers. She later followed that tweet up with a couple that hinted that something tragic had happened to her brother, but had not gone into specifics, except to assure everyone that things would be alright eventually.
thanks for all of the texts/calls/tweets. we are thankful for our family/friends. everything is gonna be a okay, gonna be a rough few weeks.

— Maci Bookout (@MaciBookoutMTV) October 12, 2013
Maci's brother Matt Bookout was never seen on 'Teen Mom' (he didn't want any part of filming or being on camera), but is one of the people closest to Maci. (In fact, he was the first person she told when she found out that she was pregnant with Bentley!) Still, many 'Teen Mom' fans know him from his frequent appearances in Maci's social media postings.
The Ashley has found out that Matt was involved in a serious dirt bike crash near his father's automotive shop in the very early morning hours of Saturday, October 12. Unfortunately, he wasn't wearing a helmet when he crashed and suffered significant injuries because of it. In total, he fractured his skull in four different places.
Though his injuries sound very serious, it looks like he will eventually recover.
"I can't say thanks enough for the support and prayers from all my friends and family. I really believe you're only as strong as the people around you and luckily I'm surrounded by some really awesome people," he posted today.

Sending good vibes to Matt and his family!