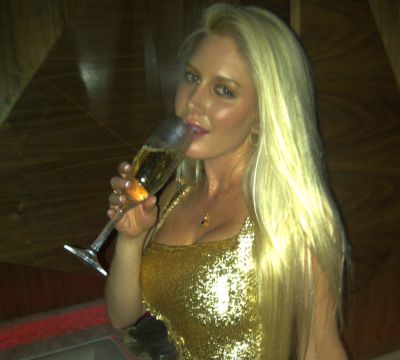 Heidi Montag's "Hills" just got a little smaller.
The former MTV reality star, who, in 2010 underwent a jaw-dropping (and boob-enhancing) 10 plastic surgery procedures in one day, has removed her giant size F breast implants for "health reasons."
Heidi, who got her start on MTV's fake reality show The Hills, decided to remove her giant funbags (which she says weigh a whopping 3 lbs. each!) because they were starting to cause her major health problems, including a ruptured disc in her neck, back pain and numbness in her arm due to pinched nerves.
"Sometimes when I'm sitting there, my breasts hurt so bad I just want to, like, rip them off," she said in the televised interview.
She recently underwent yet another plastic surgery to remove the implants. Naturally, she decided to allow Entertainment Tonight into the operating room with her to document the surgery. (As you do.)
"I do regret getting the implants," she told Entertainment Tonight. "My new doctor was like, 'You should never have been allowed by the doctor to get implants this big.' I put my security and sexuality in my breast size instead of my confidence."
She blames her former doctor, who conveniently died in a car crash in 2010, for the whole thing.
"I wasn't warned by my doctor at all about back problems, about the repercussions," she said.
Um…you put ridiculously oversized bags into your tiny body for publicity– what did you expect?!
Anyway, following the recent surgery (which cost her $22,000, most of which Entertainment Tonight probably picked up the tab for because she allowed them to film it), Heidi is now resting comfortably with a cup size of D. She says it's her last plastic surgery procedure ever.
"I'm really relieved that that burden is literally lifted off my chest," she said.
Bets on how long it will be before we see her back on this show in a segment called, "I Miss My Implants!"?
If you want to watch Heidi complain about her big ol' boobs, click here.
(Photo: Twitter)