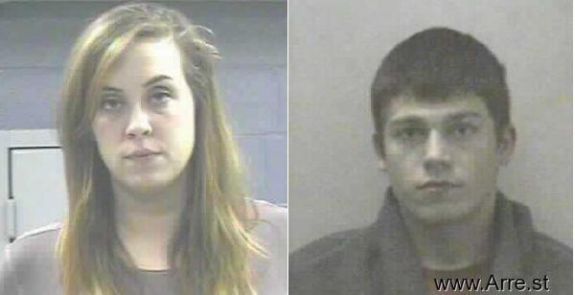 The show may be cancelled, but the stars of MTV's Buckwild are determined to stay, well, buckwild!
Cast member Anna Davis was arrested early this morning for aggravated DUI, according to one of The Ashley's favorite sites, www.Arre.st. (You should really check it out; it's truly hillbilly mugshot heaven!) Anna is looking sporty in her mugshot, wearing a fashionable gray shirt and some seriously large bags under her eyes!
Anna was released shortly after her arrest, but is due to appear back at the Kanawha County courthouse soon. After her release, she took to her Twitter to discuss her arrest.
Word to the wise: don't believe everything you read.

— Anna Davis (@_amdavis) November 16, 2013
While that's good advice, I think Anna's eyebags in her mugshot speak for themselves.
Anna's not the only 'Buckwild' cast member that's had a hard time staying out of the West Virginia county jails. Tyler Boulet, who was the show's resident "pretty boy," was hauled into jail earlier this month for possessing marijuana. While it's his first arrest for having the 'wacky tobaccy' on his person, he was thrown in jail twice in 2012 for various offenses, including possession of alcohol by a minor.
'Buckwild' was extremely popular with fans and was even picked up by MTV for a second season. However, the untimely death of star Shane Gandee caused the network to pull the plug on the show, angering many of the show's cast members.
Apparently they are drinking and smoking their sorrows away?
(Photos: Arre.st)