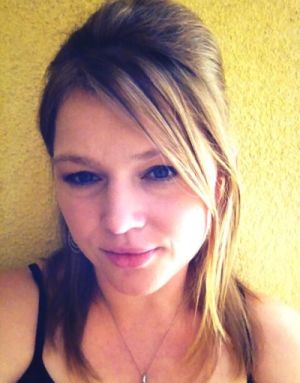 It's been a big day for American Idol Season 9 runner-up Crystal Bowersox! The singer decided to officially "come out" as bi-sexual on Twitter this morning–and announced that she had cut off her trademark dreadlocks!
"Let me set the record straight. I'm Bi. Pun Intended," she tweeted this morning.
Crystal's announcement comes on the heels of the release of her new single, "Coming Out For Christmas," in which she sings about a person going home for the holidays and introducing their family to their same-sex significant other.
"The holidays are here, and it pains me to think that anyone would be left alone or be forbidden to be with their family over something as silly as their sexual orientation," Crystal said in a statement to the press. "I hope it will serve as a holiday anthem for people who may finally have the courage to live their life as their true authentic self, proudly and unapologetically, and that their friends and family will love and accept them with loving open arms."
During her time on 'American Idol' back in 2009, Crystal's ex-boyfriend was featured prominently. She announced that he dumped her the night before the season finale. A few months later, she married her longtime best friend, Brian Walker. In May, she announced that she and Brian had split, and multiple 'Idol' fan sites speculated that the divorce was due, in part, to Crystal's bisexuality.
The song is pretty amazing. Click here to give it a listen and buy the single on iTunes.
Perhaps even more shocking is the fact that Crystal has cut off her trademark dreadlocks! She posted a photo to her Twitter this morning, followed by, "I let go of some "dread weight" I know I know."