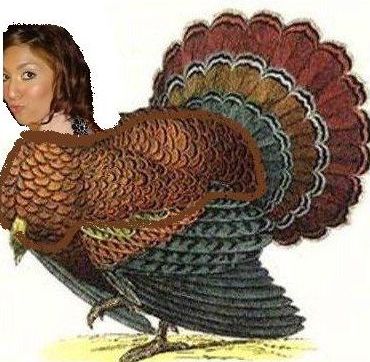 Happy Thanksgiving to all of you Roundupers! The Ashley wishes you a happy day full of fun, family and food. (To all of my fellow veggies out there attempting to gnaw through a piece of rubbery tofurky: I feel your pain!)
Even though The Ashley is usually an ungrateful piece of crap, this year she decided to sit down and think about all of the things she's thankful for. Naturally, most of these have to do with reality TV, so she has put together a list of reality-TV-related things that we should all be thankful for!
Without further adieu….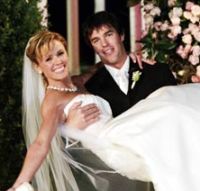 1) Trista & Ryan Sutter
Although it may seem strange that The Ashley would be thankful for these two, considering she never misses an opportunity to poke fun at the fact that ABC continues to cart them out to prove that its Bachelor/Bachelorette system works, The Ashley is very thankful for them. Had Trista not chosen Ryan during her stint as 'The Bachelorette,' she may not have had a successful marriage and, defeated, the producers may have stopped the show. There's not much in life The Ashley enjoys more than watching/making fun of 'The Bachelor' franchise, so she is very thankful to Trista and Ryan for starting it off as a success!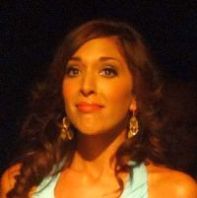 2) Farrah Abraham's Brain (or Lack Thereof)
The 'Teen Mom' turned p0rn star has certainly been a lil' slice of heaven this year. From her backdoor sexy-time film (which she still swears was "leaked") to her mind-numbingly dumb tweets, Farrah has given The Ashley so much ammunition this year. The best part about Farrah is that, in her brain, everything she does is right so she fails to see how desperate her actions make her look. We'll be seeing a lot more of this when she stars (solo!) on Couples Therapy in January.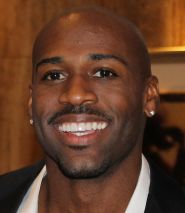 3) Dolvett Quince. Enough said.
It's not always easy to watch people cry and sweat for an hour; however, Dolvett Quince's beautiful face (and body!) makes watching The Biggest Loser a whole lot better! In addition to being a gorgeous hunk of man, Dolvett's extremely positive attitude is infectious. The Ashley is so thankful he got the job as a 'Biggest Loser' trainer a few years back. The show has never been better!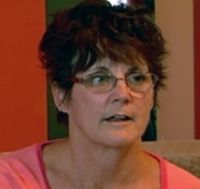 4) Barbara Evans & Her Quotes
It's no secret that The Ashley has a woman-crush on the personality of Jenelle Evans' mom on Teen Mom 2. From her quotable quotes (HIGH! HIGH! Ya both high!) to her crotchety personality (from dealing with her "bitch of a daughta") Babs is probably The Ashley's favorite person on the planet. She never fails to deliver a zinger to her daughter (and whatever "loosa booooooyfriend" Jenelle happens to be courting at the moment) and works hard to take care of her grandson. The Ashley is looking forward to the next season of Babs!
5) All of you!
The Ashley isn't usually one to get mushy but she must say that she is eternally thankful to those of you that read, share, like, re-post and link her stories. She is living her dream by writing about crappy reality TV (No seriously, this was really my dream. Don't judge me!) and it's because of all of you.
The Ashley wishes all of her readers a very happy holiday! And, if you're going out for Black Friday, she suggests you wear a helmet. Soccer moms in pursuit of Despicable Me toys can be deadly.