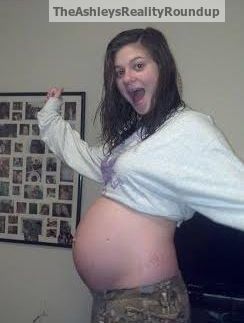 The Ashley was going to save this until after the holidays, but she figured why not  bring you some early underage pregnancy joy right now!?
The Ashley can exclusively reveal that she has discovered the third girl that will be featured on 16 and Pregnant Season 5: Meet Autumn, a 16 year old girl that just gave birth to her son, Drake, on December 17. He weighed in at 7 pounds, 5 ounces.
She will have one of the more interesting story lines this season for sure.
For starters, Autumn is not the only teen mom in her family. Her older sister, Misty, is 18 and just had a baby boy named Jayden in September! (MTV is getting a double-dose of teen pregnancy with this family!) It will be similar to Briana DeJesus's '16 and Pregnant' story, except that, unlike Briana's sister Brittany, Autumn's sister ended up having the baby instead of having an abortion.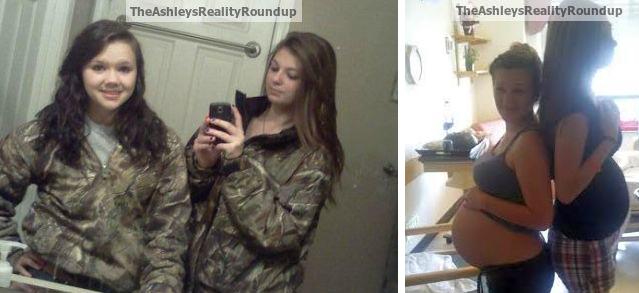 Another unique aspect of Autumn's story is that she hails from the same town as '16 and Pregnant' Season 4 girl Devon Broyles. It does not appear that the girls know each other, but I'm sure Varina, Virginia, is just glowing with pride to have two girls from their town be featured on the show.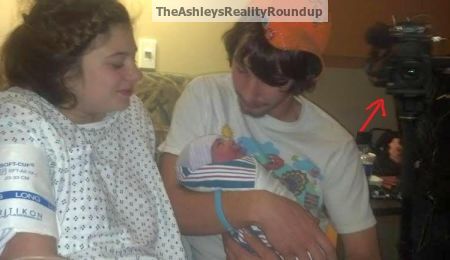 Anyway, back to Autumn: she is still with the baby's father, Dustin, although they appear to have broken up for a while a few months before the baby was born. They are back together now though, and he, along with MTV cameras, were present for baby Drake's birth. However, he appears to have a wild streak and an affection for the "wacky tobaccy." (I can just hear Barbara Evans watching Autumn's episode: 'He betta not be gettin' HIGH! HIGH! near the baby!')
Autumn, who is a sophomore in high school, has been seen around town filming for her episode, most recently at a local restaurant and clothing store.
Autumn will join Karley Shipley (who is a teen mother to twin girls) and Maddy Godsey on the upcoming season, both of which The Ashley introduced you to this fall.
The Ashley will be introducing more of the Season 5 girls very soon, so stay tuned!
UPDATE: MTV has finally confirmed the fifth season, and has given it an air date of Tuesday, April 29! Click here to see a sneak peek of one of the episodes!
UPDATE #2: Autumn and Dustin are now engaged! He popped the question earlier this month!