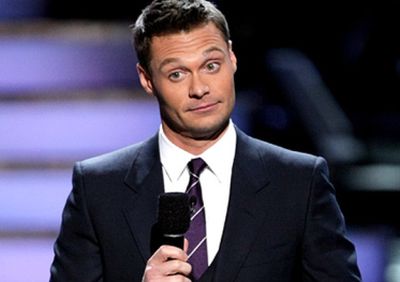 He's been hosting American Idol for 13 years, but Ryan Seacrest says he will never quit the show. Over the years we've said goodbye to Simon Cowell, Paula Abdul, Randy Jackson and, of course, Brian Dunkelman, making Ryan the only remaining member of the original cast. Still, he promises to keep hosting the show as long as it remains on the air, and has never considered hitting the bricks.
"Never, not a chance," he said on the Today Show this morning. "I'm so used to getting up each year and doing that show. And I love the process of going out and meeting somebody…and if they've got the talent, seeing them become a star."
Ryan certainly doesn't need the work: in addition to hosting 'Idol,' Ryan also hosts a daily radio show, hosts and executive produces a gaggle of shows on the E! network, owns an iPhone accessory company and runs a non-profit organization for sick children.
As you do.
Still, he has no plans to stop doing the gig that essentially made him famous.
"Now to go back and say 'This is American Idol' for the 13th year is cool," he said.
'Member when Ryan's hair looked like this?!
The 13th season of 'American Idol' premieres on January 15. From what Ryan has said, it's going to be much better than last year's train wreck of a season. Let's all hope so.
(Photo: Fox)