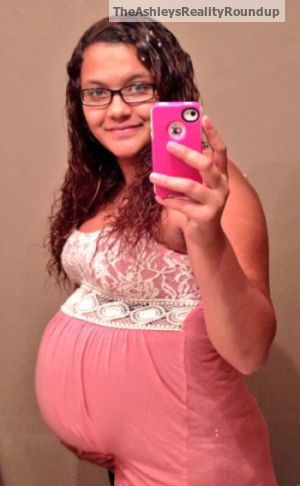 Since The Ashley has made it her mission to find every girl that will be appearing on the upcoming fifth season of 16 and Pregnant, she would like to exclusively introduce you to Aleah!
Aleah, who hails from a very small town in Missouri (but now lives in St. Louis) has a story that we have never before seen on '16 and Pregnant.' Although her episode will focus on her pregnancy and the birth of her daughter, Peyton Reianne, she was already a 'mom' long before MTV ever showed up!
Eighteen-year-old Aleah is also helping to raise her boyfriend Shawn's young son Noah. Although Noah's real mother, who just had her third child, is still in his life, but according to a friend of Aleah's, the two women do not get along and Aleah has stepped up big time to raise Noah.
"She is a special kind of person," the source told The Ashley. "I asked her why she did the show and she told me that she [wanted] to let people know how hard it is to be a teen step parent and be pregnant with your own child."
Aleah tweeted her sentiments about Noah a few days ago. "Being teen parents of 2 is hard, but Noah has made it much easier by being an amazing big brother.. He will forever be my first baby," she wrote.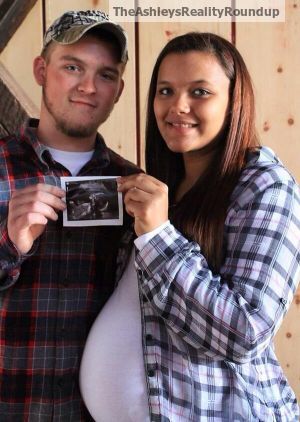 Unfortunately, Aleah had a very difficult pregnancy. Like Mackenzie Douthit of Season 4, she is a diabetic, which caused a ton of complications with her pregnancy.
Before she was induced, Aleah spent time in the hospital being monitored. She delivered her baby girl, who weighed in at 7 lbs, 8 ounces, despite being three weeks early, on December 13.
Aleah also got her schooling in order before the baby's arrival. After leaving high school, she got her GED and now takes college courses, although she has put school on hold to adjust to life with a newborn, according to the source.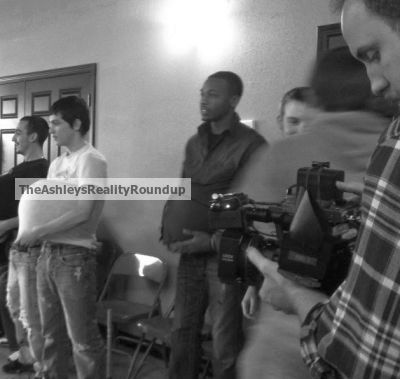 MTV has been spotted filming her episode in St. Louis, as well as the small town she hails from.
"There was a concert in the beginning of November [called] Concert in the Corn and she had two camera people and a few other people just standing there watching them film," the source said. "Everyone was taking pictures of her and asking her questions."
An MTV film crew was also present at Aleah's baby shower, which took place on November 30.
"I can see why they chose her," the source told The Ashley. "She has a lot going on."
Aleah  will join the following girls on the fifth season of '16 and Pregnant':
Maddy, a Illinois teen who has major relationship issues with her daughter Aubrey's father.
Autumn, a high school sophomore from Virginia who gave birth to her son Drake just months after her teen sister delivered a baby.
Karley, a married girl from Utah who recently gave birth to twin girls. The Ashley will be exclusively revealing more Season 5 girls soon, so stay tuned if you like teenage pregnancy goodness!
Aleah already has a Facebook Fanpage. Click here to "like" it.
UPDATE: MTV has finally confirmed Season 5, and has given it an air date of Tuesday, April 29! Click here to see a sneak peek of one of the new episodes!