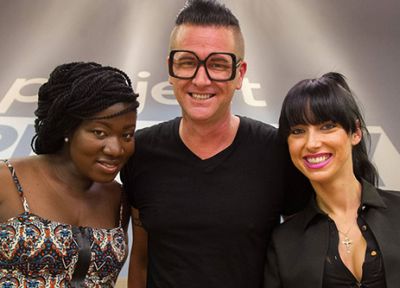 SPOILER ALERT! Consider yourself warned!
The finale of Project Runway All Stars aired last night, and this morning The Ashley had a chance to interview the season's winner, Seth Aaron Henderson! Seth Aaron, who is the first two-time winner of the franchise, was certainly not the fan favorite: only about 30 percent of the viewers polled said the judges "got it right" by choosing Seth Aaron over fellow designers Korto Momolu and Elena Slivnyak.
Still, Seth Aaron is thrilled with his win.
"You can't please everyone," he told The Ashley, adding that this win means more because of the quality of designers he was up against.
"Everybody on this season was top-notch," he said. "When you go into a []regular][ season, there are usually a bunch of people you can eliminate right away, so it's really you going against three or four designers. On 'All Stars,' everyone is incredible. I won against the best and they were all top of their fields."
To read The Ashley's full interview with Seth Aaron (in which he talks about which challenges he thought sucked this season), click here!