Teen Mom fans rejoice! MTV will be releasing all-new specials on three of the four original 'Teen Mom' girls next week!
The Ashley broke the story back in December that the network planned to do one-hour catch-up specials for Farrah Abraham, Catelynn Lowell and Amber Portwood that would air this year, and now we officially have an air date!
Being Farrah, Being Amber and Being Catelynn will air on Sunday, February 23 on MTV. (Check your local listings for times, but according to Catelynn, her special will air from 9-10 p.m., so it's to be assumed that the specials will air in bulk from 8pm- 11pm that night.)
Last month, Farrah told The Ashley what we can expect to see on her special.
"You are basically going to see where me and Sophia are in our lives right now," she said. "It will show us in our journey and show women how to be empowered working moms. I'm really excited for people to see it."
If you really want to see what Farrah's been up to since 'Teen Mom' went off the air in 2011, you can check this out. Her second adult film was released today. (Warning: that link is NOT safe for work, and could possibly give you nightmares forever.)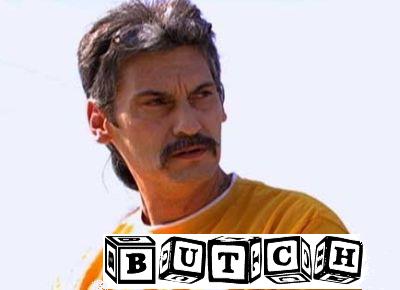 Amber's special will feature her release from prison back in November, as well as her reunion with her daughter Leah. It will also document Amber trying to stay sober outside of prison.
From what The Ashley hears, 'Being Amber' will also show Amber and Gary trying to figure out how to co-parent, now that Amber is free and Gary is in a relationship. (They are NOT back together, despite what other sites have been reporting.)
Most of the footage for the special was shot in November and December of last year.
Catelynn's special was filmed after she and fiance Tyler Baltierra appeared on VH-1's Couples Therapy last year, so it will show how they have been doing since that time. One major event that's taken place in their lives since they ended 'Couples Therapy' is that their parents, April and Butch Baltierra are divorcing, so that topic will likely come up in 'Being Catelynn.'
Last year, MTV found success with a one-hour special about the fourth 'Teen Mom' girl, Maci Bookout. Her special, Being Maci, was originally supposed to become a series for MTV, but it fell through.
(Photos: MTV)