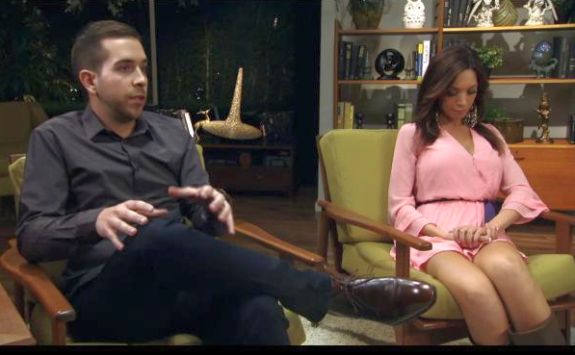 On tonight's episode of Couples Therapy, Farrah Abraham will welcome a very special guest to the therapy room– her ex-boyfriend, Daniel Alvarez! The couple, who split in 2011 during a disastrous trip to Daniel's hometown of Austin, Texas, has not spoken since the day Farrah accused Daniel of hacking her Twitter post-breakup. (This, of course, was not true.)
When The Ashley interviewed Daniel last month, he told her that he was approached by the show's producers to come and give Farrah some advice.
"I agreed to appear on the show because I saw an opportunity for me to clear the air regarding Farrah and I's past relationship," Daniel told The Ashley exclusively. "In addition and most importantly, I felt it was a good time to give Farrah some direct and honest feedback on what I experienced during our time together."
Anyway, The Ashley had a chance to actually interview Farrah about Daniel's "surprise" appearance on 'Couples Therapy' and, for once, she actually had some nice things to say.
"I have to say, you know, bringing in an ex-boyfriend was actually a learning experience so maybe I can learn from my past," she told The Ashley on the red carpet of the OK! Pre-Grammy Party in January.
She also claims that she had no clue that she would be coming face-to-face with her ex-boyfriend that day.
"I didn't know until it happened," she said. "There were a lot of surprises this 'Couples Therapy' and most of them kept happening to me."
Although it's unlikely that they'll show it, Daniel says that Farrah refused to shake his hand when he extended it to her after the segment was taped.
(If you really want to know what happened between the two of them, pick up The Ashley's book, Teen Mom Confidential, which contains all the yummy behind-the-scenes tales about Farrah's atrocious behavior during the period they filmed the last season of 'Teen Mom'!)
Watch a preview clip of tonight's episode in which Daniel tries to give Farrah some constructive criticism. (Her faces in this scene are just priceless!)
(Photo: VH1)