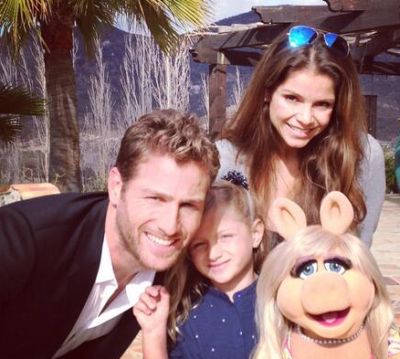 Bachelor star Juan Pablo Galavis will make his final decision tonight, deciding whether to propose to either Clare Crawley or Nikki Ferrell on what's being called (wait for it) "the most dramatic finale in 'Bachelor' history."
While we don't know who he chooses (unless you're a cheater and have read the spoilers) we do know that the "lucky" lady will have to adjust to a very unconventional living situation once she moves in with The 'Pabster.
According to Life & Style, Juan Pablo is barely scraping by financially and is currently living with his parents in a three bedroom apartment in Miami!
While living in a small apartment crammed with your boyfriend's parents is certainly worlds away from the glamorous life the girls and Juan Pablo were living on the show, it gets worse! According to Reality Steve, Juan Pablo's daughter, Camilia and Carla, his baby momma, live there too! (Oh, and apparently his sister and her kid.)
"He lives in a condo with his parents, Carla, Camila, his sister, and her kid. Fact. And no, he doesn't have any money either. Was waiting for this story to come out so I could add to it,"
Reality Steve wrote
after the
Life & Style
story broke.
Someone call Uncle Jesse because that's one hell of a Full House!
According to the magazine, Juan Pablo's decision to live with his parents was less about being close to his "familia" and more about not being able to afford a place of his own.
"Most of the money Juan Pablo got from soccer is probably long gone," the magazine's source said. "Juan Pablo's job now is as a sports consultant who does work for the Venezuelan Baseball Hall of Fame. During baseball season, he has to travel to different ballparks and try to get Venezuelan players to sign memorabilia he can bring back to the Hall of Fame."
However, when baseball season is over, so is Juan Pablo's job for the year.
"The winner is about to be very surprised. She has no idea what she's in for," the source added.
I mean, who wouldn't want to marry a guy with a part-time job that says insensitive things, still lives with his parents and baby momma and has the IQ of a potato?! Nikki and Clare need to pull their pants up and run like the wind!
(Photo: Instagram)