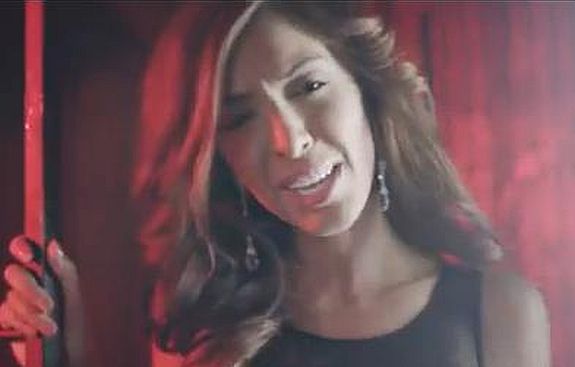 It's St. Patrick's Day and, this year, we're all in luck because Farrah Abraham has a very special gift for all of us. The Teen Mom train wreck has released a new musical single! You may remember (and still have nightmares about) the album she released back in 2012 to go along with her book, My Teenage Dream Ended. She screeched through multiple tracks (singing about ice cream and stoves and her baby daddy's sperm, or what not.)
Now, Farrah is back with a new song that's perfect to dance and drink [bleach] to! Her latest single is called "Blowin.'"
That's almost too easy to make fun of. It kind of sucks (pun intended) the enjoyment right out of it.
To promote her single, Farrah gave an interview to In Touch Weekly and discussed how the song is about her standing up to her bullies.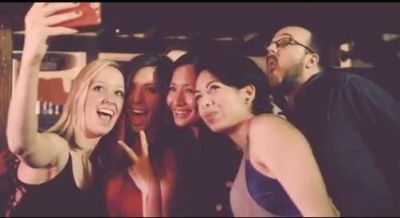 "I want others to see they don't need to be a follower or conform to what others think or do and let them live their lives to their full potential," she said. "I feel that to overcome the gravity of the negativity bullies try to portray on others, we really need our own space and focus to leave all of that behind and clear the negativity."
Uh-oh, someone has been using their Hooked on Phonics for more than just a doorstop!
There is also a video to accompany the new song. While it certainly looks more professional than this mess she released in 2012, the video is downright hysterical. It features Farrah and her "friends" (aka people that she found in a club that were willing to participate and/or too drunk to know what they were doing.)
As per usual, Farrah's daughter, Sophia, is featured in the video. (At least Farrah didn't make her daughter run on her dead father's grave again!)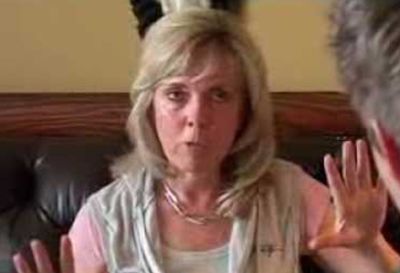 While Farrah says that she's "in no rush" to release another full album (my eardrums are rejoicing!) she may be foisting more horrific music on us at some point. This is a very bad thing because, even with all the autotune in the world, Farrah can't carry a tune.
"I think if I feel passionate about a subject, then I will write a song and share with others who I know can relate," she told the magazine. "Personally, music is a hobby, not my career move, but I hope others enjoy it as much as my daughter and I do."
Just to refresh, last year on St. Patrick's Day, Farrah partied her way to a DUI, which she later blamed on her sister, Ashley Danielson. Here she is a year later, showing what she learned in those alcohol awareness classes she was forced to take.
Don't quit your day job, Farrah! Let's stick to "blowin'" James Dean, OK?
Click below to watch the entire video!

(Photos: YouTube)