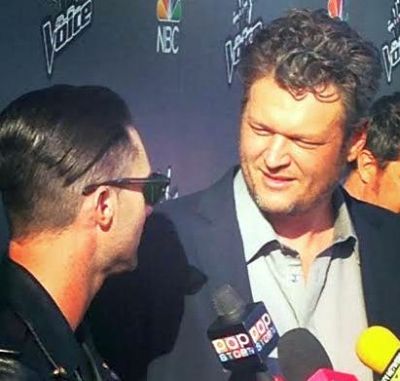 There's been quite the game of musical chairs going on over at The Voice in recent months. In February, coach CeeLo Green announced that he was quitting the show, and only a few weeks later, his co-coach, Christina Aguilera revealed that she was pregnant, causing the show's fans to wonder if she will be giving up her Big Red Chair permanently to focus on motherhood.
Last week, NBC announced that Pharrell Williams will be joining the coach's panel, making things even more confusing!
The Ashley chatted with the show's cast on the red carpet before last night's episode to get the scoop on who's staying and who's leaving for Season 7.
While Blake Shelton and Adam Levine would not officially confirm that they'll return, Adam joked that he'll "have to check his schedule." Blake did tell The Ashley that, "I hope to be [back]. I hope to hell I am [on next season]."
Host and producer Carson Daly revealed whether or not current coach Shakira is being considered for a full-time gig on 'The Voice,' should Christina decide to leave. (He did say that he thinks Christina will be back for another season, however.)
To read The Ashley's interview with the cast, head over to Today.com by clicking here!
Stay tuned for more exclusive videos and interviews with the cast of 'The Voice!'