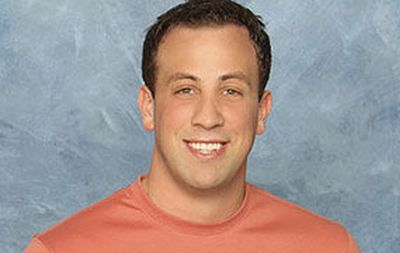 Craig Robinson's stint on Ali Fedotowsky's season of The Bachelorette didn't get him the girl of his dreams, but it did get him a big fat malpractice lawsuit!
Craig, who got kicked to the curb by Ali on episode six, is being sued by former clients who allege that he "neglected and abandoned" them right in the middle of their case so that he could fly to Los Angeles to take part in 'The Bachelorette.'
The case has become a giant legal mess, but the general gist of it is that Craig was representing Luis and Migdalia Santiago in a slip-and-fall case. He worked on the case with the couple right up until the time it was about to go to trial. However, before the trial started, Craig got word that he had been selected as a 'Bachelorette' contestant and flew to Los Angeles for the show.
The couple claims that Craig "neglected and abandoned" them for a chance at reality show fame, resulting in them being assigned a new attorney who only had a few days to prepare. As a result, the new lawyer asked for a continuance, but it was denied by the judge. Poor Luis and Migdalia claim that they ended up getting their case tossed out as a result.
Craig and the law firm he was representing at the time deny that they were responsible for the case being thrown out.
"The defendants confirmed that Robinson had been a contestant on 'The Bachelorette' but denied they were negligent or that the case was tossed because they were unprepared for trial," The Legal Intelligencer wrote of the suit.
The couple is now in the middle of filing for bankruptcy, which makes for an even bigger legal headache. According to The Legal Intelligencer, which had the full story, Craig filed a motion earlier this month to have the case moved out of bankruptcy court.
This isn't the first scandal Craig has been caught up in: Back in 2011, Craig claimed that he lost his coveted spot on 2011's Bachelor Pad because he had an "unwanted romantic relationship" with the wife of one of the show's producers. (He claims he didn't encourage her behavior and that she sent him unwanted racy texts.) After the producer found out, Craig claims he was kicked off the show before it even began.
Anyway kids, the moral of the story is that if you are in the middle of a job and your client thinks you ditched out on them for a shot at reality TV fame and fortune, you're probably going to end up getting sued. Oh, and don't kiss the wife of a producer of a show that you want to be on.
Hats off to Starcasm for alerting us to the gem of a story!
(Photo: ABC)