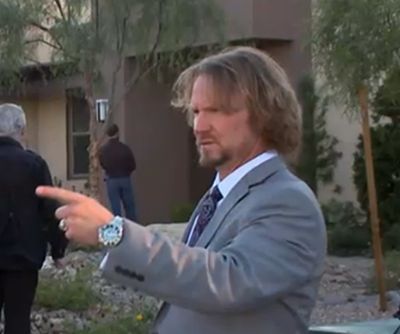 Last week, The Ashley reported that the stars of Sister Wives had been spotted filming at various spots around Utah. At the time, TLC had yet to officially announce whether or not the show would be returning for a fifth season, but yesterday the network confirmed that the Brown family is, indeed, coming back!
According to a post on the show's official Facebook page, the fifth season of 'Sister Wives' will premiere on Sunday, June 8, at 9/8c on TLC! The new season will apparently focus heavily on the Brown teens, many of which are already in college or heading off in the next few months.
As The Ashley reported, Kody and Meri were filmed visiting their daughter Mariah at her college in Utah last month, and Kody and Janelle were followed by cameras as they checked out Utah State University. (Their daughter Madison has been accepted and given a scholarship there.)
The new season will also touch on an area that has not been previously addressed: the dating lives of the Brown teens. Apparently Mykelti, the daughter of Christine and Kody, has gotten herself a boyfriend since we last saw her. In the sneak peek clip below, Kody tries to sound "smart" to convince this dude to keep his mitts of their daughter.
Check it out below: