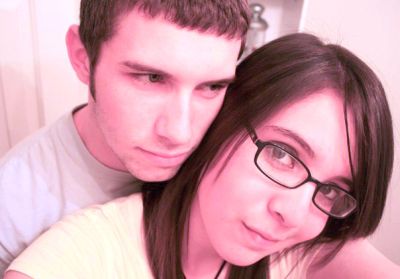 A few months ago, 16 and Pregnant Season 2 star Ashley Salazar announced that she was pregnant with her second child. Although Ashley gave birth to a daughter back in 2010 during her episode of '16 and Pregnant,' she placed that baby for adoption, so she and her boyfriend Justin Lane were thrilled to have the opportunity to parent this child.
Unfortunately, tragedy stuck for Ashley. The former reality star announced today that she has suffered a miscarriage.
"I guess it wasn't meant to be," she told Radar Online. "But I was prepared [for the worst], because at my eight-week checkup the doctor told me I was only measuring at six weeks."
Although Ashley, now 22, didn't specify when she suffered the miscarriage, she did indicate that it was "early" in the pregnancy.
"We were really, really sad," Ashley told the site. "We had been really excited about having another baby, but learning that it wasn't happening so early was a blessing I guess."
After her doctor told her that she would inevitably miscarry, Ashley decided to have a D & C procedure to remove the fetus.
The tragedy has not deterred Ashley and Justin from trying for another baby.
"After everything has healed, we can try again," she said. "I think that is when my relationship with Justin will be even better. And even though I was upset, I know everything happened for a reason. We had tough times in our relationship but this clearly wasn't the right time to have a baby."
The Ashley sends her thoughts to Ashley and Justin.
(Photo: Facebook)