In honor of Mother's Day, The Ashley wanted to recognize some of her favorite mothers on reality television. There are quite a few examples of less-than-stellar mothers appearing on our television screens these days, so The Ashley wanted to make a point to recognize some of the reality TV moms that are doing a great job. Although The Ashley pokes fun at many of these stars, she does realize how hard it is to be a mother, especially a mother whose parenting decisions are being watched–and judged–by millions of viewers.
Here are five reality TV mothers who seem to be doing things right when it comes to their kids!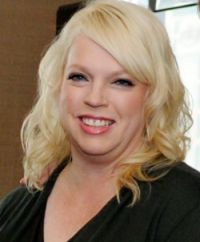 4. Janelle Brown (Sister Wives)
Janelle is, in The Ashley's opinion, the only voice of reason in the entire crazy Brown family. Each week, we 'Sister Wives' fans watch as the other adults in the Brown family throw tantrums (over wetbars) and sometimes act like children, all while Janelle sits back from the drama and instead focuses on keeping her children happy and the family's bank accounts full. (The woman has six kids– just that fact alone makes her worthy of some sort of award!) She is a calm island in a sea of crazy. For this reason, Janelle lands a spot on the Best Reality TV Moms list.
While The Ashley doesn't agree with all of Leah's parenting choices, she has placed the 'Teen Mom 2' star on this list because of how well she has dealt with her daughter Ali's heartbreaking muscular dystrophy diagnosis. Leah has managed Ali's care and remained positive in spite of everything thrown her way.
Leah is also the mother to two other children– Ali's twin Aleeah and one-year-old Adalynn. Ali's medical struggles have been documented on 'Teen Mom 2,' and Leah has frequently stressed how hard it is to be a teenage parent to a special needs child. For that reason, Leah earned a place on this list.
2. Nicole 'Snooki' Polizzi (Snooki & JWoWW)
Given her 'Jersey Shore' party girl past, most people were skeptical that Nicole 'Snooki' Polizzi would be a good mother. However, the reality star has proven to be a fantastic mother to son Lorenzo and used motherhood to turn her life around. Now a full-fledged entrepreneur, as well as author and star of her own spin-off show 'Snooki & JWoWW," Nicole is focused on bettering her family's life rather than partying.
The Ashley never thought she'd see the day that Nicole would end up on any type of list other than for "Biggest Trainwreck," but she must give credit where it is due. Nicole is a stellar mother, and will soon be adding a little girl to her family.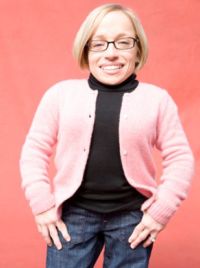 1. Dr. Jennifer Arnold (The Little Couple)
She may be tiny in stature but Jennifer Arnold is one mighty mom! The star of 'The Little Couple' has overcome so much in the last year, including a battle with stage four cancer that was documented on her show. In spite of her health struggles, Jennifer and her husband, Bill, recently adopted their second child, a little girl from India named Zoey who has dwarfism. They are already parents to three-year-old Will.
"From when I was a kid, I knew I was going to be an adoptive mom," Jennifer told People. "I dreamed of being a mother."
The Ashley wishes all of her readers a very happy Mother's Day!
(Photos: TLC, Celebuzz, Twitter)