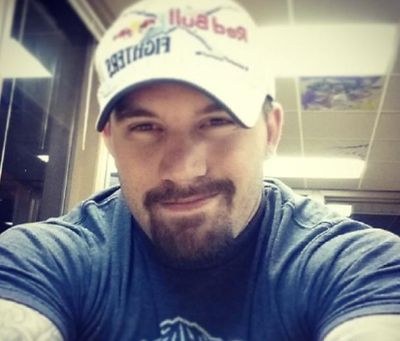 Get ready to be shocked–Teen Mom 2 star Adam Lind is back behind bars!
The MTV troublemaker and father of two was put into the Minnehaha County jail in South Dakota last night, after violating the terms of the court's 24/7 program, which requires enrolled probationers to be tested for drugs and alcohol daily. He was hauled into jail at 10:03 p.m. on Friday night and is currently being held without bond.
A violation of the program can occur for one of two reasons: Either the enrollee failed to show up for a test appointment, or they tested positive for alcohol, Radar Online reports.
This arrest comes just three days after Adam, who already has three DUIs on is record, bragged on his Instagram account that he has been sober for nine months and that he had been hitting the gym every day for seven months.
As The Ashley reported earlier this week, Adam recently broke up with his second baby-momma, Taylor Halbur, and is now living with his new girlfriend, Jessica. Taylor, Chelsea Houska and her father, Randy, have all stayed silent about Adam's latest arrest on their Twitter accounts.
Adam was behind bars just last month for getting caught while driving on a suspended license.
(Photos: Facebook, Instagram)