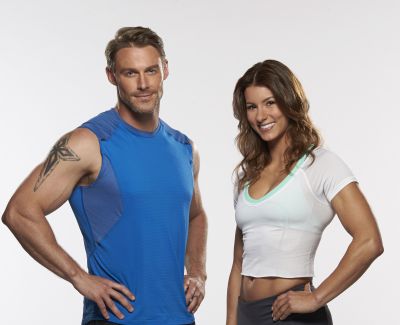 Last week, Biggest Loser fans were shocked to hear that fan-favorite trainer Jillian Michaels had left the show and would not appear in the upcoming sixteenth season.
Today, NBC announced that two new trainers, Jessie Pavelka (No, there is no relation to former Bachelor Jake Pavelka!) and Jennifer Widerstrom, have joined the cast for Season 16, which started taping last week at the Biggest Loser Ranch.
Fans wondered if existing trainers Bob Harper and Dolvett Quince would follow Jillian's lead and exit the show, but NBC has confirmed that both have signed on for Season 16, as has host Alison Sweeney.
The Ashley was at The Biggest Loser Ranch last week, interviewing the Season 16 cast and she can tell you—this season is going to be good! You're going to want to put it on your DVR list for sure!
Click here to read The Ashley's stories about the newest 'Biggest Loser' trainers!
(Photo: Chris Haston/NBC)