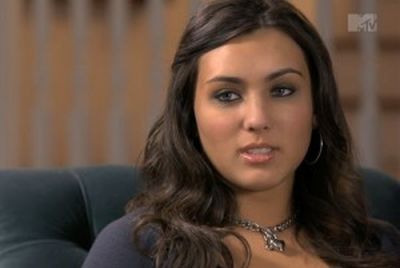 Izabella Tovar, who starred on the third season of 16 and Pregnant, took to her Instagram today to make a big announcement: She's pregnant again!
She shared the happy news by posting a photo of her now-three-year-old son Enrique (whose name she later changed to "Henry") standing next to a sign that reads, "I'm so cute my parents are having another in November 2014."
She used the caption of the photo to express her hesitation about releasing the news publicly.
"Jairo, Henry & I have a very big announcement to share. After weeks of contemplation we have finally decided to share this news. I AM PREGNANT!" she wrote. "The reason it took me so long to share this is because I am not interested in hearing the negative feedback from negative people. But that is part of life and it is something I have learned cannot be avoided."
Izabella, who is still with her baby's father, Jairo Rodriguez, made sure fans knew that, unlike some of the other girls that have starred on the series and have found themselves accidentally pregnant again, she was not surprised by this new baby.
"I want to make clear that this pregnancy has been planned for years," she wrote. "Ever since Henry was born Jairo and I decided that we wanted our kids to be 4-5 years apart. Then in October of 2013 I was having complications with my IUD and it was taken out. Jairo and I then began talking about trying for another one. So, in February 2014 I became pregnant! We are THRILLED to announce that we are expecting our second bundle of joy in November of 2014."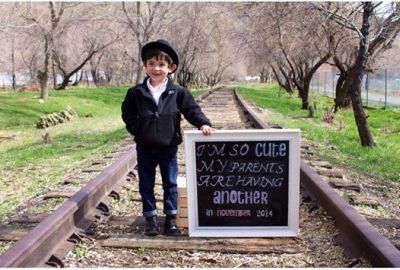 Making a public pregnancy announcement is new to Izabella. After all, she kept her pregnancy with Henry/Enrique  a secret from her friends and family for eight months. (They obviously found out she was knocked up when she started have a '16 and Pregnant' camera crew following her around.)
In a 2011 interview with MTV, Izabella explained that she kept her pregnancy a secret because she was ashamed and worried that her classmates would be cruel to her.
"I think it was mostly because at my school there was a girl that had just gotten pregnant a couple months before I did," she said in an after-show interview. "I saw how badly people were treating her and everyone was really rude to her at school in the halls, and she lost a lot of friends and I didn't want to be like that."
In her Instagram second pregnancy announcement, Izabella touches on this.
"Sharing my pregnancy publicly is a new experience for me as you may know," she wrote. "I kept my first pregnancy a secret for 8 months. So I truly appreciate all the love and support I receive."
Izabella and Jairo are currently engaged. They had planned to wed in June 2013, but never ended up tying the knot. Izabella is currently a sophomore in college.
She is certainly not the first girl from '16 and Pregnant' to get pregnant again. Including Izabella, there have been at least 21 girls from the show that have either had second children or are currently pregnant again. This list includes Ebony Jackson, Jenelle Evans, Lori Wickelhaus, Leah Messer, Kail Lowry, Brooke Tarrant, Felicia Cooke, Jordan Ward, Jennifer Del Rio, Danielle Cunningham, Mackenzie Douthit, Sarah Roberts , Kristina Robinson, Jordan Howard , Whitney Purvis, Aubrey Wolters, Christinna Cook, Myranda Trevino, Catelynn Lowell and Ashley Salazar. There have been other pregnancy rumors, but these are the only ones that resulted in an actual child and/or are confirmed to be pregnant right now.
Congrats to Izabella and Jairo!