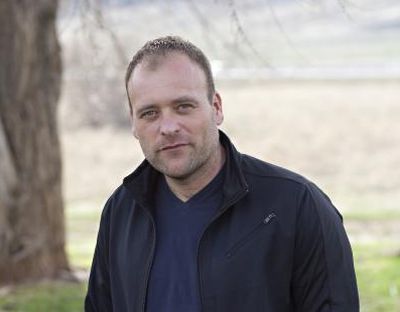 To all the fans that watch this show and continuously ask themselves "How does this guy afford all those kids?!"…well, we finally have an answer.
He doesn't.
TMZ broke the story this morning that Brady Williams, the patriarch of the family featured on TLC's polygamy reality show My Five Wives, has filed for bankruptcy, claiming that he has less than four dollars in his savings account– and 30 people to take care of.
Anyway, TMZ reports that Brady, who has five wives and 24 children, has about $402,000 in debt to his name.
According to his official bio that was released by the network when 'My Five Wives' first premiered, Brady currently works as a project manager at his brother's construction company and is pursuing a degree in philosophy at his local university. (Oh good, that "Philosophy" degree should pay off big time!)
While Brady is somewhat lacking in the "career" department, several of his wives do work. His first (and only legal) wife Paulie works as a dental hygienist. His second wife, Robyn doesn't work but instead makes homemade crafts for her family. (Let's star hawking those popsicle stick houses to the public!) His third wife, Rosemary, quit her job at the family construction business so that she could go back to school. Fourth wife Nonie still works at the construction company doing administrative work, and fifth wife Rhonda works as a medical assistant.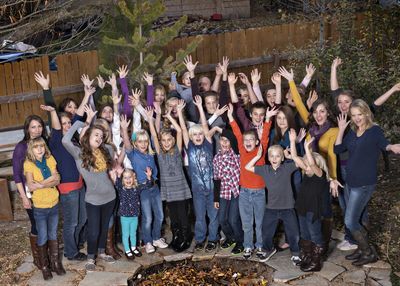 So that's six adults, and only three (well, three-and-a-half if you count Brady) are pulling in a paycheck. It's no surprise that the family went broke.
On the documents obtained by TMZ, only wife Paulie is listed, as she is the only "legal" wife. (The other four are "spiritual" wives.)
Luckily, TLC has just ordered a few more episodes of 'My Five Wives', which means that the family will at least get a paycheck from that.
TLC's other polygamous reality star family, The Browns from Sister Wives are no stranger to debt (and bankruptcy) themselves. As The Ashley reported last year, all of the Brown family parents (except for Robyn) have filed for bankruptcy at some point in their lives, with Christine's filing taking place while the family was filming the show! You can read all about that here.
The Ashley reached out to TLC for a comment on the Williams family's situation, but a publicity coordinator for the network tells her that "TLC has no comment on this."
The lesson to be learned here, kids, is that if you're going to have dozens of children, make sure you have a job to support them!
(Photos: TLC)