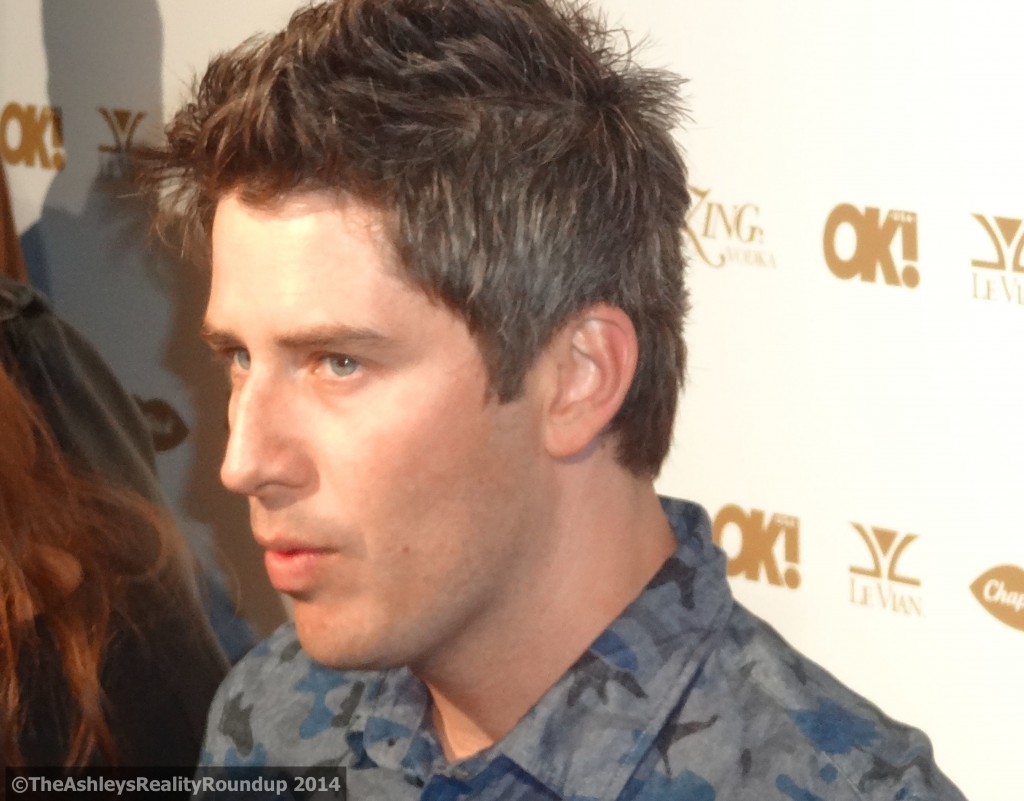 The position of next Bachelor star is still up for grabs, and former Bachelorette star Arie Luyendyk Jr. is campaigning–hard!–for the job.
According to a recent blog post by host Chris Harrison, the show's producers cannot decide who to cast as the next 'Bachelor,' hence why they didn't make the casting announcement at the 'After the Final Rose' special last week. While farmer Chris Soules of Andi Dorfman's season of 'The Bachelorette' is rumored to be their first choice, other guys, including Arie (who was the runner-up on Emily Maynard's season) and Andi's second place suitor, Nick Viall, are said to be in the running as well.
Arie decided to turn up the heat on the producers last week when he wrote a guest post on Sean Lowe's new blog talking about why he would be the perfect candidate for 'The Bachelor.'
"Since America last saw me, I've been running around the country racing my cars and trying to figure out a lot about life. As you may have heard, I'm being considered to be the next Bachelor," he wrote. "However, I don't want to be on the show for the attention, or to go to exotic locations. In fact, I travel too much as it is. I want to go on the show for the opportunity to dedicate the time to find love instead of traveling for racing."
Arie, who also talks about how he's found religion since he got dumped by Emily, gave a very convincing argument for becoming the next 'Bachelor.'
"I'm tired of letting my relationships take a back seat to my career. The show would give me the opportunity to slow down and meet someone willing to be a part of my life – as crazy as that life is. I want what my parents have always had… a lifelong partnership of love and adventure."
Next, Arie used several of the franchise's favorite phrases– "open my heart," "journey" and "ready for marriage" to seal the deal.
"I know I'm ready for change," he wrote. "I'm ready for marriage. I'm ready to open my heart up again for love. 'The Bachelor' is all about journeys, right? I'm ready for my next one."
Back in January, Arie told The Ashley he'd definitely be down to give out some roses as the 'Bachelor.'
"I think it would be fun [to do 'The Bachelor'], if I could get enough time off," Arie told The Ashley at the OK! Pre-Grammy Party. "I got lucky when I did 'The Bachelorette' because it was a period that I was able to take time off. I think it would be an amazing experience."
Of course, Arie hasn't had any trouble with the ladies since we last saw him. He was in a relationship with Ben Flajnik's former fiance, Courtney Robertson, for a while and briefly dated Sean Lowe-cast-off, Selma Alameri.
Who do you think should be the next 'Bachelor?' Take the poll below!