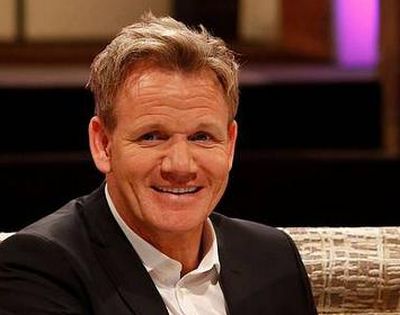 Summer is coming to a close, which means that all of our favorite reality shows are about to start up again for the fall season. Well, most of them, anyway…
Gordon Ramsay, the oft-swearing host of Kitchen Nightmares, took to his website recently to announce that he there will be no more new episodes of the popular reality show, in which Gordon tries to save troubled restaurants.
"As filming comes to a close on the latest series of 'Kitchen Nightmares' I've decided to stop making the show," Ramsay wrote on his website in June. "I've had a phenomenal 10 years making 123 episodes, 12 seasons, shot across 2 continents, watched by tens of millions of people and sold to over 150 countries. It's been a blast but it's time to call it a day.
"I'd like to thank you all for being so supportive. I'm glad I've been able to entertain and hopefully help a few people along the way," he wrote. "It's sad to say goodbye to 'Kitchen Nightmares' but I'll be continuing with my other shows. It's been memorable!  Thank you for watching."
Gordon, who hosts a heap of other reality shows including MasterChef, Hell's Kitchen and Hotel Hell, chose an interesting time to close up shop on one of his highest-rated shows. A recent report by Radar Online claims that the TV chef's business empire has $50.5 million in debt due this year and that the companies are losing millions of dollars. A rep for Gordon later called the site's claims "misleading" in a statement to Reality TV World.
"This is an inaccurate interpretation of the public filings that were reported widely in the media back in May, and any claim that the company is anywhere near bankruptcy is ludicrous," the spokesperson said.
Ever wonder whatever happened to the restaurants that Gordon visited during the first few seasons of 'Kitchen Nightmares?' To find out which restaurants from Season 1 are still open, click here. (Click to see the fates of the Season 2 and Season 3 restaurants!)
(Photo: Twitter)