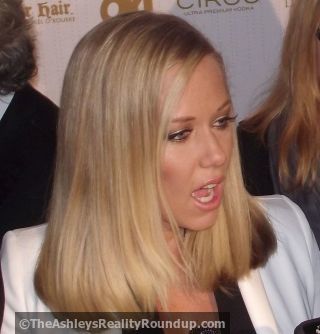 The tabloids have been speculating for months about how Kendra On Top star Kendra Wilkinson is feeling after finding out her husband, Hank Baskett, had an affair with a transsexual model while Kendra was eight months pregnant with her second child. (Giiiiiirl!) Some magazines have made a fortune off of printing cover stories about Kendra planning to divorce Hank, while others are saying she is trying to work things out with her husband. Now, we finally get to hear Kendra's side of the story.
In a new trailer for the upcoming season of the couple's reality show, Kendra, who has not yet spoken publicly about the affair, talks about how she felt when she first heard about Hank's affair and the resulting tabloid frenzy.
"Every word that came from the tabloids [was like] BOOM! BOOM! BOOM!" she tells the camera. I'm like, 'Oh my God!' I felt like it was not even a punch, it was like getting shot."
"Our marriage is down the drain," Kendra tells her friend in the clip.
She also confirmed an Us Weekly report from a few months back that she did, indeed, flush her wedding ring down the toilet. (It was a 2.25-carat princess-cut diamond ring. in case you plan on searching the Los Angeles sewage system for it!)
The new season of 'Kendra On Top' premieres October 3 on WeTV!