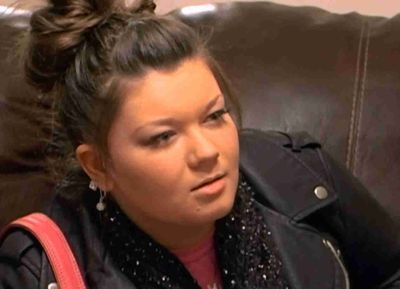 It's been almost a year since Amber Portwood was released from prison, and the Teen Mom star is still trying to assemble somewhat of a normal life for herself. The formerly troubled reality star has made great strides in rebuilding her relationship with her daughter, Leah, and has even been able to make amends with Leah's father (and Amber's ex-fiance), Gary Shirley. Amber's domestic violence against Gary was initially what started her legal troubles.
These days, Amber appears to have overcome her issues with Gary and is able to effectively co-parent with him.
"We don't really argue anymore because we don't have that personal relationship anymore," Amber told Starcasm in a recent interview. "[That's] a good thing."
Gary, who is in a relationship with Kristina Anderson, is not the only one that has moved on. In the interview, Amber talked about the new man in her life.
"I have been talking specifically to one person and I really do feel like I love him, but we're not together," Amber told Starcasm. "We're taking things really slow. I have to get myself back in gear and tell myself, 'Ok, I can trust men, I just have to not be naive.' That's a problem that I have because I'm very naive when it comes to love… I do believe that I trust this man. I hope that I can trust him."
Amber did not reveal her mystery man's name, but there's a chance that we will get to meet him on the upcoming fifth season of 'Teen Mom,' which Amber is filming right now. The new season is set to premiere in 2015.
Amber has had a lot of exciting things happening to her lately. She recently moved into a new house and her book, Never Too Late, was just released last week! Learn more about it here!