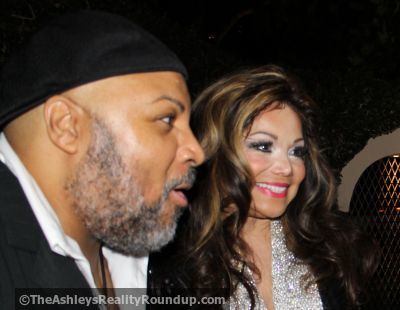 We may be seeing a whole lot more LaToya, folks.
LaToya Jackson, the sister of Michael Jackson, chatted with The Ashley on the red carpet of the Brent Shapiro Foundation's Summer Spectacular on Saturday night, and hinted that her reality show, Life With LaToya, may be coming back for a third season! The emotional Season 2 finale aired last month.
"Would we like to do another season? I think so," LaToya told The Ashley. "The response to the show has just been so good. People have been telling us how much they like it."
LaToya's fiance, Jeffre Phillips, who also serves as one of the show's executive producers, said he'd also be interested in doing a third season so that fans can watch them plan their much-anticipated wedding.
"I want it! Of course we would want a third [season] because it's leading up to the wedding!" he told The Ashley. "So we are hoping to do another one."
"We haven't set a date yet but we're really excited about it," LaToya added. "It's going to be a fabulous wedding."
LaToya said that, while she and Jeffre have had many media outlets and people reach out to them and offer to help them with their wedding, she is still not sure she wants to get married on television.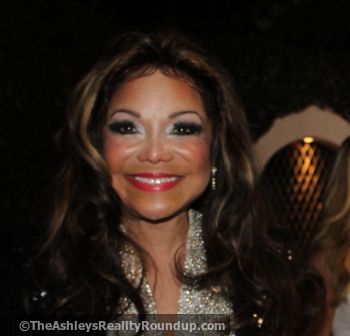 "As we go along with, we will have to decide if we want that to be part of [the season]," she told The Ashley. "At this point we aren't sure if we will want to include it."
LaToya and Jeffre were just two of the many celebrities to attend the charity event. Other notable names included Sharon Stone, Kris Jenner, Lance Bass, The Osbournes and cast members from Dancing with the Stars. The annual event, held at a huge private estate in Beverly Hills, raises money for the Brent Shapiro Foundation, which was started by Robert and Linell Shapiro to fight against drug and alcohol dependence.
Stay tuned for more of The Ashley's red carpet interviews from the event!