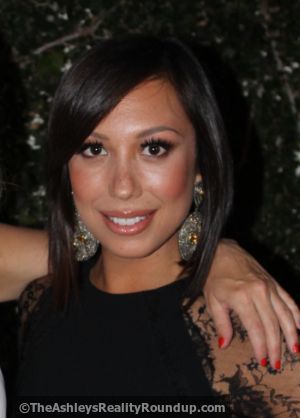 It's been 16 seasons since Cheryl Burke last won Dancing With the Stars, and it sounds like the pro dancer is tired of chasing the mirrorball trophy. In an interview with 'Good Morning America' on Monday, Cheryl dropped a bombshell, announcing that she will likely be quitting the show after the current season ends.
"As of now, this is probably going to be my last season," she said. "I started when I'm 20. I'm 30. I want to try new things and just see what's out there."
Cheryl, who is currently dancing with Antonio Sabato Jr., took home the trophy back in Season 2 when she was partnered with Drew Lachey, and then followed it up with another win during Season 3 with Emmitt Smith as her partner. She is currently the longest-tenured female professional dancer on the show, having been on it since the second season.
Although Cheryl said she wants to quit dancing on the show, that doesn't necessarily mean she's done with 'Dancing With the Stars' altogether. In an interview with E! Online after last night's show, Cheryl said that she'd be interested in taking on the role as a judge, much like her former co-star, Julianne Hough (and her terrible haircut) has done.
"This is my family," Cheryl said. " I've been a part of the show for the last decade…If they would ask me to be a judge, I'd love to."