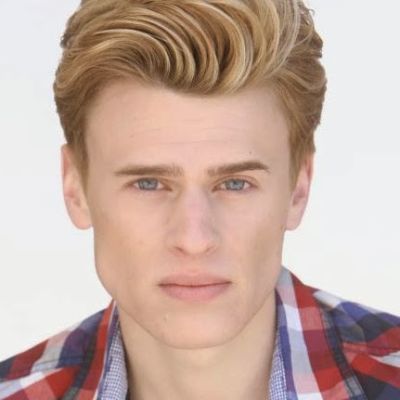 Blake McIver will forever be "Derek from Full House" to the many fans that grew up watching him on the corny 1980s-1990s sitcom. He was the kid that sang the sh*t out of "Yankee Doodle Dandy," putting Michelle Tanner (played by Mary Kate and Ashley Olsen) to shame, which, no lie, made all of us viewers really happy. He went on to star on Full House' until the show ended in 1995. (You may also recognize him as Waldo from 'The Little Rascals' movie in 1994, among many other roles.)
A lot has changed for Blake since his 'Full House' days: he's now starring on the Bravo reality show The Peoples Couch, and has launched a full-blown music career. In this exclusive interview, Blake discusses what it was like to work with the Olsen twins on the set of 'Full House,' how he managed to escape the child actor curse, and what we will see on the second season of 'The Peoples Couch!'
Full House Memories
Mary-Kate and Ashley Olsen were major child stars by the time Blake was cast as their character Michelle's overly cautious and hilariously uptight friend, Derek, in 1992. Even though they were already millionaires before they got their first training bra, the Olsen twins were anything but stuck up, according to Blake.
"They were absolutely wonderful and we had such a good time," Blake told The Ashley of his days on the 'Full House' set. "They were already huge stars but they sure didn't act like it."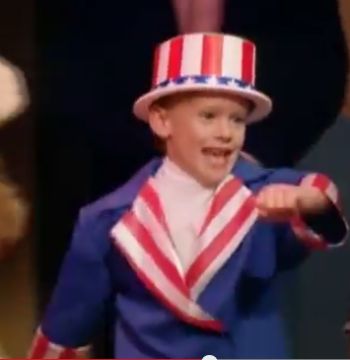 Blake remembers running around with Mary-Kate and Ashley, as well as the other children on the show. They all shared the common bond of being child actors.
"We were kids trapped in an adult world trying to make sense of it all," he said. "It was a special, and I think difficult, way to grow up."
After 'Full House' went off the air in 1995, Blake lost touch with the Olsen twins, as well as many of his other co-stars.
"I haven't seen my 'Full House' cast mates in a long time," he said, adding that he does keep in touch with a few of them via social media and mutual friends. "It would be so great to have a reunion to catch up!"
Last month, news broke that John Stamos, who played Uncle Jesse on the show, was trying to put together a 'Full House' spin-off show that would star many of the original cast members.
"I just heard a few weeks ago that it was all a rumor and that nothing official had actually been discussed," Blake revealed. "Oh well, maybe next year!"
Despite the fact that nearly 20 years have passed since he played Derek, Blake said he still gets recognized the time by 'Full House' fans.
"It's so hard for me to believe!" he said. "I haven't watched a single episode of the show since it was on the air so I've forgotten most of my lines obviously. I sort of feel bad when someone quotes something at me and a blank look comes across my face. It's also funny that my boyfriend hasn't seen 'Full House' or 'The Little Rascals' so it's always very amusing and bizarre if we're in public and I'm recognized."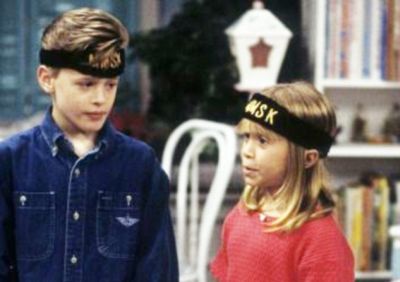 Blake says he feels lucky that he was able to escape the "curse" that seems to plague many former child stars. Many often turns to drugs, alcohol or other risky behavior after their spotlight goes out.
"It's different for everyone," he said. "I was lucky enough to have great friends and family around me who are still around me to this day. That helps a lot but there is always a price to be paid for working as a kid."
Blake worked throughout the 1990s and early 2000s, mainly doing voice-over work for cartoon series such as 'Recess,' and movies such as 'Hey Arnold! The Movie' and 'Tarzan.' After a stint as a go-go dancer in Los Angeles, Blake was able to save enough money to fund his new album, "The Time Manipulator," which was released in April. (He'll begin touring for the album in October! No word if he will sing "Yankee Doodle," but…fingers crossed!)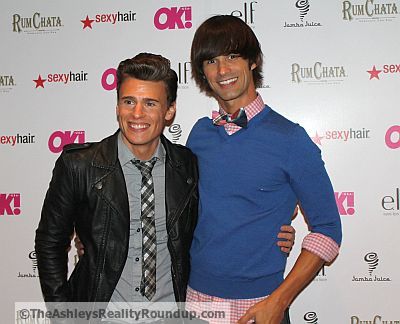 In 2014, he, along with his friends Emerson Collins and Scott Nevins, were cast on 'The Peoples Couch,' a show in which groups of people watch–and commentate on–funny television shows. Blake, Emerson and Scott– described by The Daily Beast as "a fearsome, sharp-tongued triple tag team" are favorites on the show. 'The Peoples Couch' was just picked up for a second season, which will premiere on Bravo on October 7. Blake couldn't be happier with his role on the reality TV show.
"Getting to spend so much time with two of my dearest friends Scott and Emerson [is the best part]," he said. "I think the show is identifiable because our cast is so diverse and just about everyone is going to agree with one of us over the course of the episode, or at least feel like, 'That's what I thought!'"
Blake has big dreams for Season 2.
"I would love for a 'couch swap' type episode where we [and the other cast members] swap households just for one night!" he said. "And I mean, if you're gonna dream big, dream big! I want Barbra Streisand to sit on our couch and watch something with us! She can even bring her dog Samantha!"
Catch 'The Peoples Couch' on Bravo at 10/9 central!
(Photos: Warner Bros. Television)