Happy Halloween, Roundupers! This is one of The Ashley's favorite holidays because, well, she's naturally creepy. Anyway, each year, The Ashley does her best to help you guys come up with some last-minute reality-TV-inspired costumes. If you're tired of trying to jam your candy-corn-stuffed body into one of those expensive Leg Avenue costumes from the party shop (the ones that leave your entire butt hanging out the bottom and have names like, "Sexy Triceratops" or something), then The Ashley has you covered!
Here, The Ashley presents several new reality TV costume ideas…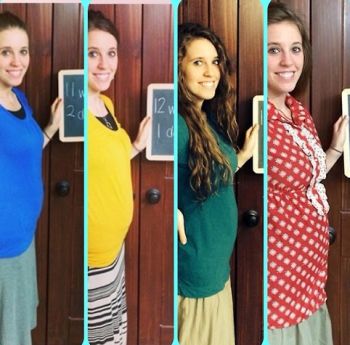 Pregnant Duggars
This makes for a great costume for a group of girlfriends, or actual sisters! Inspired by the oldest Duggar daughters from the show 19 Kids and Counting, these costumes are sure to be a hit! Although only one Duggar is currently pregnant (Jill), her sister Jessa is getting married tomorrow, so she'll be knocked up by Tuesday.
All you need for this costume is a to-the-ankle denim skirt, a conservative top to cover your "baby bump" and a wig. (If you are blessed to have fantastic hair like the Duggar girls, the wig is not necessary, of course.) If you have a male friend who wants to join in on the Duggar costume fun, have him dress up as Daddy Jim Bob!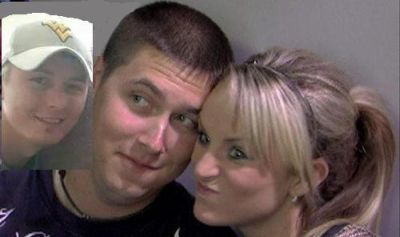 'Teen Mom 2' Trainwreck Trio
Over the past few weeks, 'Teen Mom 2' star Leah Calvert's life has turned into a hillbilly hayride of hot mess. Two weeks ago, her husband Jeremy took to Twitter to accuse her of cheating on him with her ex-boyfriend, Robbie Kidd and, since then, the whole thing has become a complete soap opera. (Click here to read all about it!)
This makes for a great costume for any gal who's stuck between two beaus. For the "Leah" costume, you must ensure you have the proper "Mom Hair" wig. It must be blond, but purple streaks in it are optional. To really nail the Leah costume, you must airbrush your makeup and carry around a bag of Mary Kay cosmetics. (If you sell some makeup while at your party, it's a bonus that you can put toward your new "wursher and dryer!") The guy dressed as "Jeremy" should always have a frustrated look on his face, while the "Robbie" should wear no pants and always have a horny look on his face!
'Catfish' Creepers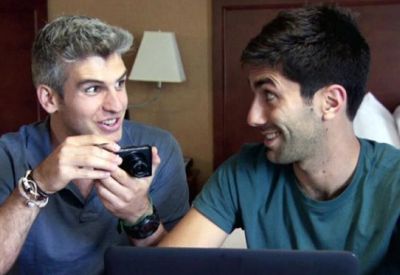 Grab your best pal (and your oversized camera equipment) and dress up as the guys from 'Catfish!' One person needs to dress as smokin' silver fox Max Joseph and make sure to have a handheld camera pointed at whomever you're talking to at all times. The other should dress as Nev Schulman, complete with dark hair and eyebrows, a full chest full of fur and, of course, his signature tramp stamp tattoo! (Warning: if you dress as the "Catfish Creepers" people may get freaked out and call the cops on you!)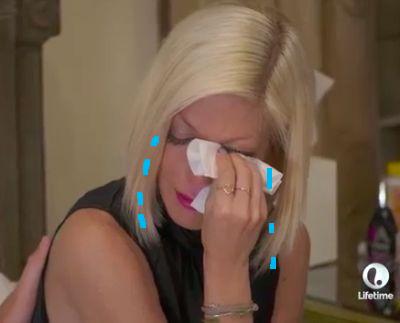 Crying Tori Spelling
Sure, you can go to the Halloween party dressed as Tori Spelling; however, no one will know who the hell you are unless you paint a whole bunch of tear drops on your face! Tori basically just cries throughout every crapisode of her reality show True Tori, so no Tori costume would be complete without her signature tears! To finish up your Crying Tori costume, you should also fetch yourself a sleek blond bob wig, a hospital gown (because this chick always seems to be in the damn hospital!) and, if possible, a camera crew to follow you around and catch every single blubberfest!
To see the costumes The Ashley recommended for previous years, click here and here!
Happy Halloween, everyone!
(Photos: Tumblr, Facebook, MTV, Lifetime)