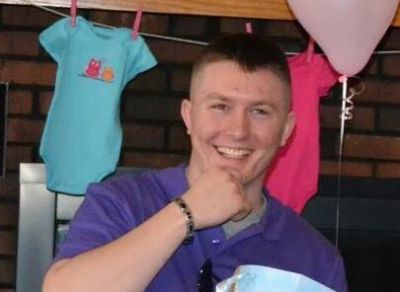 Robbie Kidd, the man that Teen Mom 2 star Leah Calvert was accused of having an affair with a few weeks ago, has finally told his side of the story. Robbie, who, as 'Teen Mom 2' fans know, was the person Leah had an affair during her relationship with ex-husband, Corey Simms, went on a blog talk radio program on Thursday night to set the record straight on what happened between him and Leah.
As you may remember, Leah's own husband, Jeremy Calvert, tweeted last month that his wife had been caught cheating on him with Robbie. Since then he has made no mention of his wife, except to post tweets that were seemingly designed to taunt her.
Anyway, Robbie went on the radio show to tell his side of how things went down between him and Leah. A few days ago, he resurfaced on Twitter, and has been happy to chat about the alleged affair ever since.
Here's how Robbie answered fans' most-asked questions regarding him and Leah:
Did Leah pay Robbie to deny their affair?
Robbie denied that Leah gave him money to say that he didn't sleep with her. He also denied that he ever spoke with Radar Online, and said that he only did one interview, with In Touch Weekly, and he did not get paid for it.
How did Robbie find out about this story?
Apparently, Robbie found out just like the rest of us! He claims he didn't know anything about the rumor until Jeremy tweeted about it.
"I had no idea [about the story]," he said. "I got woken up to my Facebook blowin' up about Jeremy tweetin' that stuff that morning.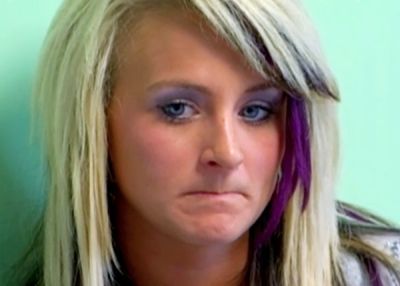 Where did Jeremy get the idea that Robbie and Leah were once again hooking up?
Robbie said he didn't know how the story got back to Jeremy, but that he suspected it happened at the gas station (as it does), when a friend of Jeremy's told him what he had heard had been happening with Leah and Robbie while Jeremy was out of town working.
"His buddy told him that the rumor around town was that me and her slept together, and that I had been driving her car around," Robbie said.
Robbie denied the fornication, but admitted that he had been driving Leah's car.
"I had been driving her car because her brother was actually borrowing it," Robbie said. "He had a vehicle that he had totaled, so he was borrowing one of her extra vehicles and I had to use it one day to pick up my daughter. I did drive her vehicle but that wasn't anything between me and her."
(As The Ashley told you before, Leah's brother, Isaac Messer, had been living with Robbie.)
"Somebody saw me out in her car and saw the opportunity to make some money," he said.
Did he ever hook up with Leah?
Robbie claims he hasn't been getting busy with Leah (at least not since she was married to Corey, anyway!)
"Nothing happened between me and Leah and it hasn't happened since the whole Corey thing," Robbie declared, adding that he has enough problems of his own, including a baby momma and his recent arrest in September.
"I don't have time to mess with anybody else!"
He did not deny, however, that he and Leah "did the diddle" in the period between her divorce from Corey and her marriage to Jeremy. (He says he "didn't remember" if anything happened then!)
"Since she's been with Jeremy though, nothing has ever happened [between us]," he stated.
He gave a little background on his overall relationship with Leah, which began when Leah was a high school freshman and ended when she was a junior. As we all know, after Robbie and Leah broke up, Leah rebounded with Corey and ended up pregnant with their twins a month later.
Did Robbie know Jeremy?
Robbie claims that he doesn't even know Jeremy, although Leah and Jeremy often hang out with some of Robbie's family members. Robbie also claims that Leah tried to help him get back together with the mother of his six-month old baby. (Her efforts were unsuccessful, however. Robbie's baby-momma is now dating Robbie's best friend, as you do.)
As you may remember, Leah's sister, Victoria Messer, went on the same blog radio show a few weeks ago. Click here to read what she said on the air.
Click here to listen to the entire interview.
UPDATE: Perhaps Robbie's interview caused Jeremy to have a change of heart. Click here to see the latest update.
(Photo: Facebook, MTV)