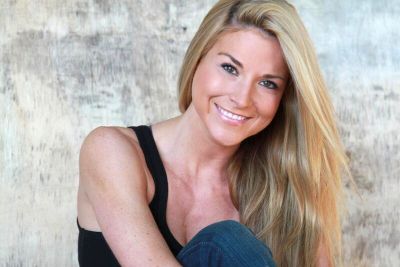 Diem Brown, star of MTV's The Challenge and a cancer advocate, died on Friday after a long battle with cancer. Today, her friends, family and former 'Challenge' co-stars gathered in a New York City church to pay tribute to the beautiful person Diem was.
Diem's funeral, which was held at the Church of St. Francis Xavier in downtown Manhattan.
The service was attended by many MTV reality stars, including Aneesa Ferriera, Laurel Stuckey, Evan Starkman, Kenny Santucci, Cara Maria Sorbello, Mark Long, Johanna Botta, Paula Meronek, Ace Amerson, KellyAnne Judd, Ruthie Alcaide, and Johnny "Bananas".
Diem's boyfriend, CT Tamburello, was also in attendance.

According to People, country singer Trisha Yearwood sang at the service, and a eulogy was given by Diem's younger sister, Megan, who stayed by Diem's side throughout her final battle with cancer.
"Diem loved hard, lived hard and danced hard," Megan told the attendees in her eulogy. "My mom always said that Diem came out fighting since day one." (Diem's mother, Jillian, passed away in 1999.)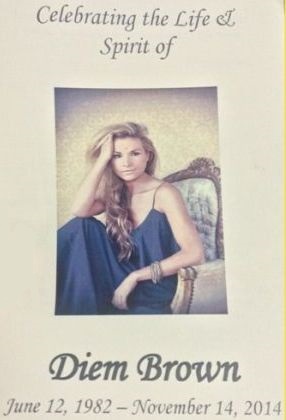 "I realized in order to honor my sister, I have to live how she lived," she said, adding that she recently visited several of Diem's favorite places in NYC. "Cancer did not beat you, Diem — it led you to eternity, our dancing angel."
Several other friends and associates, including Survivor alum and cancer survivor Ethan Zohn, read poems, letters and prayers.
In honor of Diem's bright spirit, attendees wore fluorescent green, blue and orange ribbons to the funeral, according to MTV.
It was at the funeral that Diem's real name, Danielle Michelle, was revealed. (She picked up the nickname "Diem" because that's how her initials sounded phonetically, according to a 'Challenge' source.)
According to Us Weekly, Diem's brother Jarrod and Uncle Allen were among the pallbearers.
"As her casket was being walked out of the church, a video montage of her life was flashed across several TV screens," Us reported. "Photos ranged from the star's childhood in Georgia to her sorority days at Florida State University, as well as? her reality TV career on MTV."
A 1980s-themed "celebration of life" reception was held at The Monarch Room, a restaurant in NYC, following the service.
Multiple outlets are reporting that Diem will be buried next to her mother. The Ashley believes that Diem's mother is buried in Virginia, so she's assuming that's where Diem will be laid to rest as well.
The Ashley is still mourning the loss of Diem. She was such an inspiration to The Ashley, and someone she had always hoped to interview. Her thoughts are with Diem's family and friends.
Below is the beautiful memorial video that played at Diem's funeral.