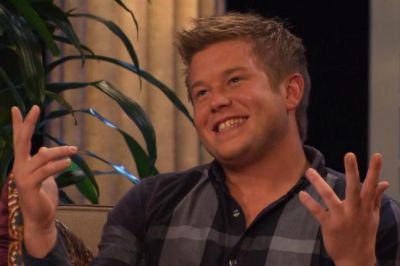 The MTV community has lost another one of its stars. Just weeks after The Challenge star Diem Brown passed away from cancer, yet another cast member from the show has died. Ryan Knight (better known as "Knight") died yesterday after a night of partying, according to TMZ, who first broke the news.
According to TMZ, who stated that its information came straight from Knight's friends, the reality star was partying into the wee hours on Wednesday night.
"We're told a friend found him dead Thursday morning," the site reported. "The friend said he had choked on his own vomit.  Several people who were in contact with Knight while he was partying tell us he had taken "some pills" but they were not specific."
Knight got his start on MTV during the Real World: New Orleans season in 2010 and later starred on several seasons of 'The Challenge.' His most recent appearance on a 'Challenge' ended badly. During the "Rivals II" reunion, he punched fellow cast member Frank Sweeney in the face on stage. (His ex Jemmye Carroll later accused Knight of being on drugs during the incident.)
Knight is a cast member that will appear on the upcoming season of 'The Challenge.' Since the season's theme will be 'Battle of the Exes II,' Knight will be teamed up with Jemmye. It is unknown how the show's producers will handle this season going forward; as this is the first time anyone in the cast has died before a season they taped has aired. (And, of course, it is not just one person that has died but two since Diem will also be featured on the upcoming season as well.)
Knight and Jemmye were not together at the time of his death. He was actually dating another woman, whom TMZ reports "made him extremely happy." That woman, whose name is Makenzie, used her social media accounts to express her sorrow over the loss of Knight.
"I love you Ryan Knight," she wrote on her Instagram on Thursday night. "I am heartbroken, confused, hurt and most of all mad. The pain I am feeling now will never go away. You mean more to me than you will ever know & I never thought that I would spend a day without you. Every second with you was full of love and laughter. You were the brightest light in every room."
Jemmye, too, was heartbroken over the news. Although her relationship with Knight was tumultuous, there was still a great deal of love between them, especially after having teamed up for the latest 'Challenge' season, which finished taping just a few months ago.
"Words will never be enough to justify the connection we shared and the pain I will forever feel. RIP @Knight_MTV," she tweeted after hearing the news. She went on to post several other tributes to her ex.
One of Knight's final tweets was an eery foreshadowing of how many would end up describing his life.
"Have the type of life, that when you die no one will dare say, 'He left us for a better place,'" he wrote just days before his death.
The Ashley will update this story when more information is available.
UPDATE: Knight was reportedly at a friend's house in Kenosha, Wisconsin, on the night he died. According to a news report by the local media, paramedics arrived around 10 a.m. Thursday morning and found Knight unconscious and not breathing. Knight's friends and the paramedics attempted to resuscitate him but were unable to.
Fox6Now reports that there were no visible signs of injury on Knight's body, and that an autopsy had been performed earlier today, with no "anatomical cause of death" found. They are still awaiting the toxicology report, however.
(Photo: MTV)