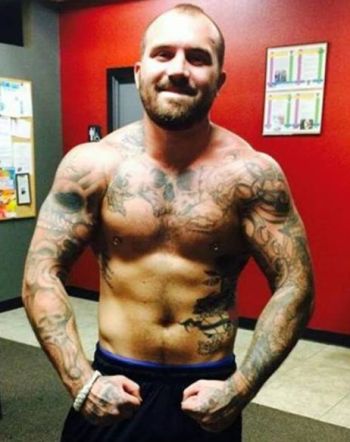 Teen Mom 2 star Adam Lind has been been released from jail, after being arrested on Sunday night for domestic stalking. Adam spent at least 24 hours behind bars for the charge, and, according to the Minnehaha County spokesperson that The Ashley spoke with, he is due to be back in court next week to face the charge.
While he may be out of jail, Adam's problems are far from over. Last night, Radar Online reported that Adam's ex-girlfriend, Brooke Beaton, not only charged Adam with domestic stalking, but has also filed a restraining order against him, claiming he's "violent" and "has a bad temper." She plans to take down Adam, and The Ashley can exclusively report that Brooke may be getting some help from another one of Adam's (many) ex-girlfriends!
Brooke, who had been living with Adam until their nasty breakup days ago, told Radar that she filed for a restraining order against Adam because he allegedly attacked her on November 28 while they were attending Brooke's son's dirt bike race. (Brooke has two children of her own because…of course she does.)
"Adam grabbed me by the back of the arms and threw me to the side," Radar reports Brooke wrote in her restraining order filing. "By the time I got down the stairs, he was gone. He took off running."
She claims that Adam threw her against a wall and punched a hole in the closet door of their home back in October.
"Adam has been violent often in the past few months," Brooke wrote in court documents obtained by Radar. "Adam has threatened to kill my family and is also contacting my family on Facebook and also via phone/text. There were multiple times he threatened me."
This is not the first time an ex-girlfriend has accused Adam of being violent. His last ex, Jessica (the blond shown during the most-recent season of 'Teen Mom 2') also claimed that Adam had gotten physically violent with her during their relationship. In an Instagram rant in early October, Jessica claimed that Adam paralyzed her dog and was "abusive as f**k" during their relationship.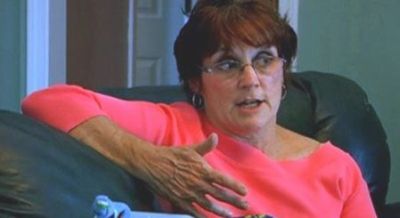 "LEFT HIS VIOLENT A**!" she told her Instagram followers after posting photos of her arms, which she claimed Adam had bruised. "He has physical and mental abuse issue[s]…BAD!"
The Ashley can exclusively reveal that Brooke and Jessica have recently been in contact and may be planning to take down Adam together.
In a interview with Radar in October, Jessica also provided photos of Adam shooting up steroids. In his own Instagram posting in October, Adam denied both the steroid use and the domestic violence charge. However, if he is "roid ragin,'" that may explain his violent temper. His previous ex-girlfriends (and his two baby-mommas), Chelsea Houska and Taylor Halbur, have not spoken out on the claims that Adam gets violent with his girlfriends.
(Photos: Facebook, MTV)