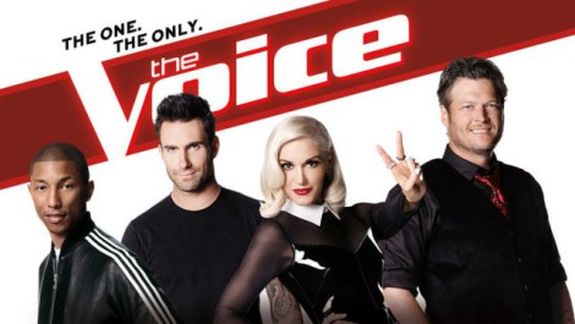 Warning: This post contains spoilers from last night's episode.
There are only five contestants left on this season of The Voice after last night's eliminations. For the first time in the show's seven-season history, the Top 5 is composed of all males! Last week, however, The Ashley had an opportunity to speak to the show's Top 10 contestants, during a special event at Universal CityWalk in Hollywood. The contestants were happy to discuss what their coaches are really like behind the scenes of the show.
"What you see is what you get with Blake," said Craig Wayne Boyd, who is now the only Team Blake singer left in the competition. "There is no pretension there, he's just down-to-earth and real."
That happy-go-lucky, down-home country persona that Blake puts out onscreen is exactly how he is in "real life," says now-eliminated contestant Reagan James.
"You never expect a celebrity to be exactly who they portray themselves to be," she said. "But he is the most real person I've ever met and is the same person whether he's on-camera or off."
Sadly, first-time coach Pharrell Williams no longer has any contestants in the game. His final two contestants, Luke Wade and DaNica Shirey were eliminated on Tuesday. Before they left the show, they revealed what it was about Pharrell that they found most surprising.
"He was really, really excited to meet Diana Ross. Like really excited," says DaNica. "He was definitely star-struck too and it was the cutest thing in the world because he was freaking out. I didn't expect someone like him to be that excited to meet another celebrity."
"It really surprised me how much energy Pharrell has," added Luke. "When I first met him I wasn't really expecting that because he seems really mellow. But he actually gets super-excited about things."
Adam has the best chance of bringing home a win on 'The Voice' this season, with an astounding three contestants in the Top 5. Matthew McAndrew, Damien and Chris Jamison all still have a chance to bring the win back toTeam Adam. Last week, they gave us some insight as to what the Maroon5 singer is really like off-camera.
"He's just crazy," said Damien. "That man is just crazy but so much fun."
He also has some very special talents, according to his team.
"Adam is really good at impressions!" said Chris James. "He can do a spot-on Michael Jackson singing impression. It's impeccable. It can go on for, like ,five minutes and still be perfect. He's really good at impersonating other people's singing voices."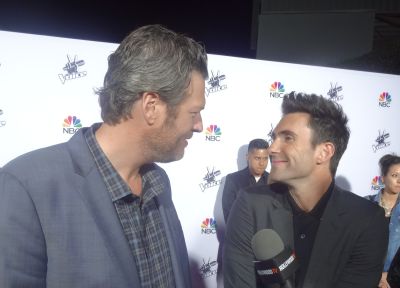 "He treats you like you're just his friend, hanging out in his living room, singing songs," said Matthew. "He's just such a regular guy…who just happens to have a lot of celebrity friends that randomly come in!"
(Team Gwen wasn't available to do an interview, so alas, The Ashley didn't get any insight on our gal Gwen Stefani!)
Damien, Matthew, Chris, Craig and Taylor will battle it out in the Top 5 next week!