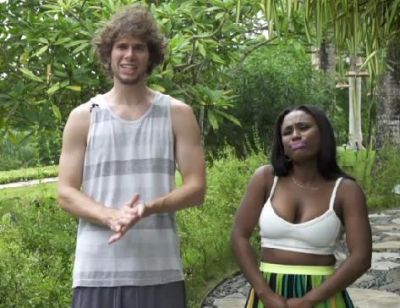 Back in 2006, the producers of MTV's The Challenge turned the game on its head when, for the first time in the show's history, they brought in contestants that had never appeared on either Road Rules or The Real World. The "Fresh Meat" idea was repeated again in 2010, but since then there has not been another season in which contestants were imported from somewhere else…until 2015 that is.
For the upcoming season of 'The Challenge,' cast members from the first season of Are You The One will compete alongside 'Challenge' vets, as well as people from the most-recent 'Real World' season, "Explosion."
The 'Challenge' vets aren't exactly welcoming 'Are You The One' cast members Adam Kuhn, Brittany Baldassari, JJ Jacobs and Simone Kelly with open arms. In a new clip released by MTV, several 'Challenge' stars revealed how they feel about the 'Are You The One' folks appearing on the show.
"We have 'Are You The One' people," said Dustin Zito. "I don't know where they came from, they just kind of dropped down onto our planet and now they're in the family."
"I'm OK with new cast members because they're not as self-absorbed or self-righteous," added Theresa Gonzalez.
Unfortunately, not all of the 'Challenge' vets shared those warm 'n' fuzzy feelings toward the 'Are You The One' crew.
"Now if I ever need to vote someone in, I know who to go to," said Jonna Mannion who is paired with her ex Zach Nichols for the upcoming season.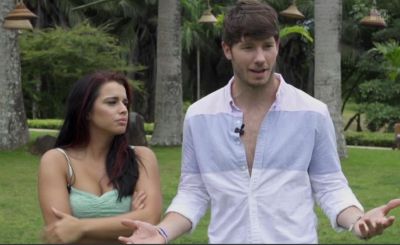 And CT Tamburello straight-out threatens the newbies.
"Welcome to the party," he said. "We're gonna torture them of course. Are you kidding me?"
(It just about broke The Ashley's heart seeing Diem in that clip…anyone else?)
The 'Are You The One' people seem to realize that they are going to have quite a challenge ahead of them if they want to stay in the game.
"I think our chances of winning are either zero percent or 100 percent," said John. "It's either we're leaving the first week or the last week."
'The Challenge: Battle of the Exes II' premieres Tuesday, January 6 on MTV. Watch the clip below: