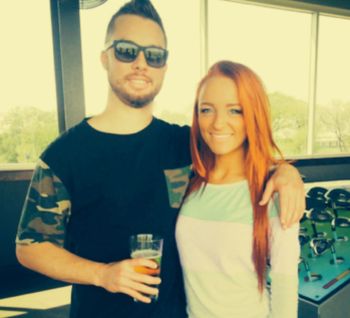 The upcoming new season of Teen Mom is going to be full of babies! Catelynn Lowell is expecting a baby any day now, but she's not the only one carrying a bundle of joy–her co-star Maci Bookout is pregnant too!
There have been rumors circulating for the last few weeks that Maci, who is undoubtedly the most-popular of all the 'Teen Mom' girls, was expecting, and today Maci confirmed the news to In Touch Weekly. The magazine (which is notoriously slow in putting out its exclusives online, so The Ashley had to link Daily Mail's pick-up of it) spoke with Maci about the unexpected pregnancy. According to the magazine, Maci (and her live-in boyfriend Taylor McKinney) learned she was pregnant this summer.
"We still can't believe it," Maci told In Touch. "It was a huge shock but we are very excited."
Maci, who is also the mom of six-year-old Bentley with ex Ryan Edwards, is currently about 16 weeks pregnant and due in June. She said she was surprised to have gotten pregnant, given that she suffers from Polycystic Ovary Syndrome and was told that she may not be able to conceive any more children.
'This baby is such a blessing. I'm calling her my miracle baby," Maci said. "I knew my chances of getting pregnant were very low."
(Maci referred to the baby as "her," so apparently, it's a girl!?)
Maci said that when she started to experience signs of pregnancy, she took a test.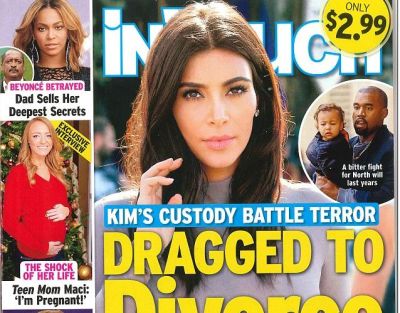 "We got a test and it said I was pregnant," Maci told the magazine, adding that she took four more tests afterward to make sure, and they all came out positive.

Filming for the fifth season of 'Teen Mom' is pretty much complete, and since 'Teen Mom' is set to premiere in January 2015, it makes sense that Maci would reveal the big news now. After all, if she's known since the summer that she is pregnant, the pregnancy will likely be covered in the upcoming season.
Maci told In Touch that this pregnancy is very different from her pregnancy with Bentley, which occurred when she was only 16.
"Last time there was a lot of worry and concern," she said. "It was just me and Bentley facing the world together and I had to figure things out as I went. This time I'm able to be excited because I'm older and able to give my baby the stability of the relationship that Taylor and I have."
In July, Taylor moved from Texas to Tennessee to be with Maci. They have been living together ever since.
Teen Mom Junkies was the first to report that Maci was likely pregnant. A few days ago, the site posted that Maci was seen coming out of a OB/GYN appointment. The site also noticed that Maci had not posted about drinking or partying in quite some time, which is odd for the liquor-loving reality star.
Of course, there will be skeptics to this story. The Ashley would be skeptical too except that, legally, In Touch Weekly can not attribute quotes to anyone who did not say them. Since Maci is quoted in the story, it's legit.
This will be Maci's second child and Taylor's first. The Ashley is expecting the couple to announce an engagement any day now….
UPDATE: Maci has retweeted In Touch's story as a way of further confirming it.
(Photo: Instagram, In Touch Weekly)