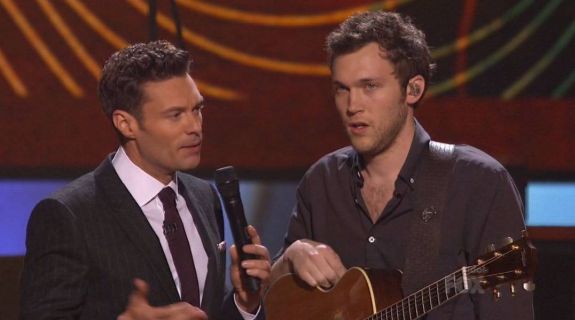 By Holly Rasmussen
Winning American Idol may not be the sweet deal we all thought it was. It's not, according to season 11 winner Phillip Phillips, anyway. The Hollywood Reporter broke the news that Phillip filed a petition with the California Labor Commissioner on January 22 that says 19 Entertainment (the production company for 'American Idol', and its affiliated companies), "have manipulated him into accepting jobs since he hit it big." The site reports that Phillip is trying to void his contract with 19 Entertainment.
Phillip claims he was forced to perform for free for a sponsor of 'American Idol.' He also claims he didn't even know the title of his last album until it was released. Despite his problems with the show's production company, Phillip said was grateful for the opportunities provided by 'Idol'.
"The value that the fans and the show have given to my career is not lost on me," he said. "However, I have not felt that I have been free to conduct my career in a way that I am comfortable with. I look forward to being able to make my own choices about my career and to being able to make great music and play it for fans."
The Hollywood Reporter stated the petition is grounded on the Talent Agencies Act, a California law that states only licensed talent agents can procure employment for clients. The original contracts Phillip signed with 'Idol' and its production companies, of course, favor the show. According to the complaint filed, the production company can get up to 40 percent of Phillip's earnings.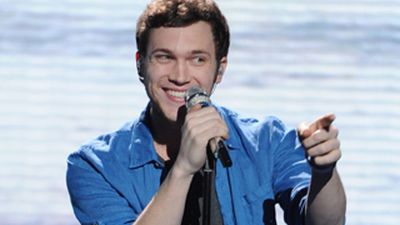 While Phillip agrees a lot of the gigs required of him by the company have gotten him exposure and advanced his career, he does not believe the production company is not working in his best interest. In the claim he notes a 2013 performance he was required to do in exchange for JetBlue's support of the American Idol Live Tour. Phillips was not paid for that performance.
A representative for 19 Entertainment told TMZ, "We have always acted in the best interest of Phillip. We will vigorously defend ourselves from any baseless claims to the contrary and from any attempt to interfere with our rights and relationships."
Several previous 'Idol' contestants have spoken out against their oppressive 19 Entertainment contracts in the past. Most 'Idol' winners have dropped the company as their management as soon as their 'Idol' contracts allow them to.
According to a 2011 Huffington Post story, 'Idol' winners and runners-up are required to sign a seven-year deal with the company that locks them into "ancillary marketing, royalty and licensing deals." The contracts provide a very high lifetime commission rate for 19 Entertainment that's "excessively greedy, even for the music business," as Reality TV World once reported.
Phillip has remained silent about the lawsuit on his social media accounts, but if he and his lawyer are successful, they could be breaking new ground for other 'Idol' contestants, as well as people that have appeared on other reality competition shows.