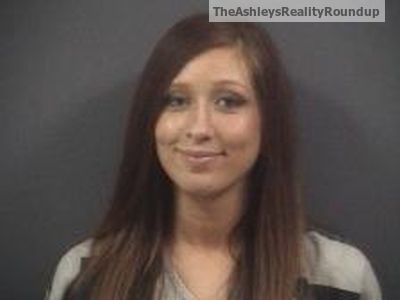 Nikkole Paulun has a growing pregnant belly–and apparently, sticky fingers!
The 16 and Pregnant Season 2 star, who is about 16 weeks into her second pregnancy, was arrested last night in her hometown of Monroe, Michigan! The blog Wrapped Up With Reality broke the news that Nikkole and her friend were picked up for "Third Degree Retail Fraud" last night. The Ashley has verified that Nikkole was, indeed, arrested and has since been released from jail.
To be charged with "Third Degree Retail Fraud," Nikkole most likely stole merchandise from a store that cost between $200-$1,000 (and then possibly tried to return it for cash).
She is currently out of custody, and has not yet mentioned the arrest on her social media accounts.
Nikkole may not have been chosen for Teen Mom 2, but she's managed to stay in the spotlight since her '16 and Pregnant' episode aired anyway. From faking pregnancies (as you do), to getting a terrible tattoo in order to get free tanning, Nikkole is always up to some weird hi-jink.
She will need to appear in court for her crimes, but the date does not appear to have been set as of right now.
UPDATE: Starcasm has spoken to a source close to Nikkole, who claims Nikkole was not the one stealing but rather, someone she was with. Regardless if she was stealing the goods or not, she was aware that her hooligan friends were committing the crime, therefore she was charged alongside them. (Perhaps it would behoove her to find some new friends? Just sayin'…)
(Photo: Monroe County)