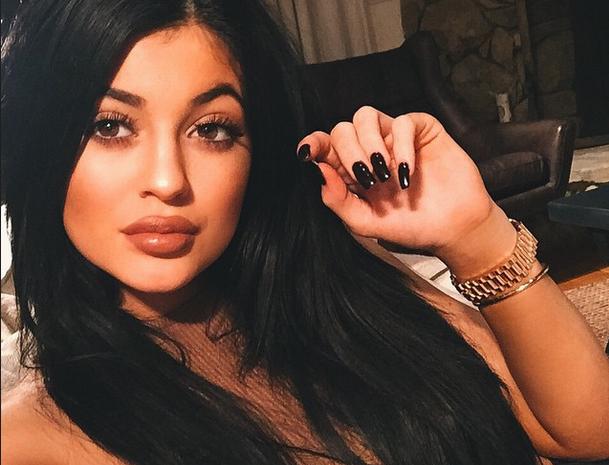 Kylie Jenner is cleaning out her closet, which means her fans now have the chance to own items straight from one of the Keeping Up With the Kardashians star's many closets.  Kylie recently listed some of her unwanted shoes, shirts—even a possibly worn bathing suit bottom—on eBay, with some of the proceeds going to charity.
Of course, "some" is the key word here. In fact, only 10 percent of the profits raised from Kylie's auctions will actually be donated to charity, according to the site.
Some of the more interesting auction items up for sale include a pair of pink athletic shorts that have been personalized with the young reality star's name on the back, as well as a T-shirt from the Kardashian Khaos line that pays homage to Kylie's big sis with the line, "Kendall's My Fave" emblazoned across the front.
Kylie's pair of Chanel ankle booties currently has the most bids (they were already up to $860 at press time), but most of the items have barely reached the $30 price range. Kardashian fans on a budget may be interested in Kylie's black leggings, which are currently only priced at $1.04. Be forewarned, however—they do have a small hole.
REALLY Kylie?! You're trying to hawk crap with a hole in it!?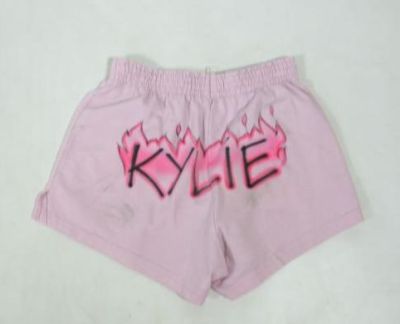 KardashaPervs will be happy to know that Kylie's swim bottoms are also selling for the low price of $13. Although the polka-dotted bottoms are listed in "New" condition, they don't have tags so there's a chance that young Kylie may have tried them on at least.
There is also an assortment of Kylie's used sweatpants and booty shorts, for those of you who hope working out in a Kardashian star's clothes will give you a Kardashian-esque bottom. (Spoiler alert: It won't. You'll just be wearing some chick's old sweats.)
Naturally, Kylie been criticized for only donating 10 percent of the money raised through the auctions to Children's Hospital of LA, her charity of choice. Her older half-sister, Kim Kardashian, also does these auctions and has been called greedy for not giving more of the sale price to charity.
Kim defended herself (and her auctions) by stating, "When the eBay numbers get broken down, the auction management agency that posts for me gets a percentage for all their hard work, then eBay listing fees, end of auction fees, eBay store fees, PayPal fees etc. All that add up to about half of the sale. Then I give 10% to charity…"
As for the rest of the money raised, it probably goes for such important items as college, selfie sticks, lip filler and whatever it is these people spend their millions on.
(Photos: Instagram, eBay)