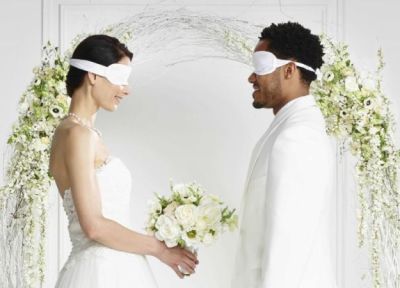 Get ready for more Married at First Sight!
News broke today that the second season of the insanely popular reality show will air on Tuesday, March 17. Just as with the first season, three couples will be matched by a team of experts and then tie the knot just minutes after meeting each other. The show has become so popular that it has been moved from the smaller FYI network to A&E for its second season!
According to the New York Post, 'Married at First Sight' Season 2 will also air on FYI network. The episodes shown on that network will feature special home video footage that was shot by the couples participating.
"Due to the overwhelming response, we are excited to have the opportunity to expose the series to a bigger audience by moving the original series to A&E and creating a unique version for fans on FYI," the network said in a statement.
No information has been released (yet) about the Season 2 couples, but as The Ashley previously reported, casting for the season took place late last year. From the casting notice, we know that the people featured on Season 2 will likely be under 40, and living in either New York, New Jersey or Connecticut.
The first season produced two successful couples– Jason Carion and Cortney Hendrix, and Doug Hehner and Jamie Otis— who are currently starring on Married at First Sight: The First Year, which documents their first year as married couples.
Check out the first teaser for Season 2. (It doesn't show any of the new couples or anything and is kind of a 20-second yawnfest.)
(Photo: FYI)