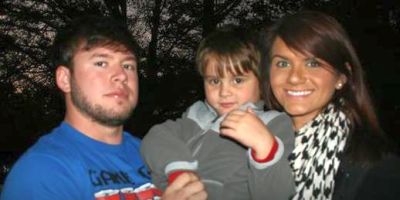 Most of the girls that starred on 16 and Pregnant Season 2 have gotten pregnant again since their episodes aired. We can now add another girl to that list, as Season 2B star Kayla Jordan just revealed that she's once again "with child."
Kayla, who is now 22, announced her big news this morning on her Instagram account. She posted photos of her five-year-old son, Rylan, kissing her tummy, as well as a sonogram of the new baby. She is apparently due in August.
For those of you who can't remember which girl Kayla was (hey, it has been five years since that season!) she had a baby with her boyfriend, JR. She was a pageant girl from Alabama, and he was a man of few words (and many, many mumbles) and although he and Kayla became engaged, they eventually broke up before they could tie the knot.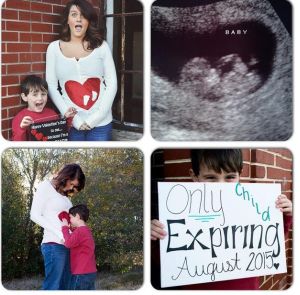 Anyway, the new baby's father is not JR. Kayla has been in a serious relationship with her boyfriend, Zach, for a while now, so he's the proud father.
Now that Kayla's pregnant, that leaves only a few girls from '16 and Pregnant' Season 2 who have only had one kid. (Teen Mom 2 star Chelsea Houska is one of the last holdouts from the season!) Girls from Season 2 who have had second (or third!) pregnancies include Jenelle Evans, Nikkole Paulun (who's currently pregnant), Lori Wickelhaus (who just had her third baby), Leah Calvert, Kail Lowry, Felicia Cooke, Brooke Tarrant, Aubrey Wolters, Christinna Robinson, Megan McConnell and Ashley Salazar (who miscarried last year).
(Photos: Facebook, Instagram)